eyeOS
I found the project of this month. That is quite interesting. That calls eyeOS which is a cloud OS. Actually, that is a web application to provide OS functions like Office and Calendar. Moreover, I have used Windows4All. I found eyeOS is simpler than Windows4All which needs SliverLight. eyeOS is using Ajax and PHP.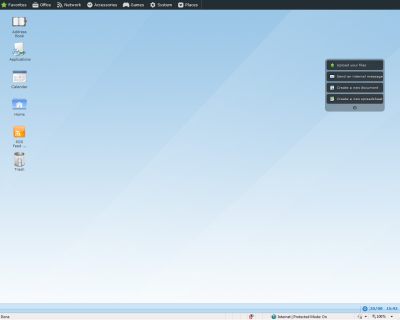 The screen looks like Gnome and very clear.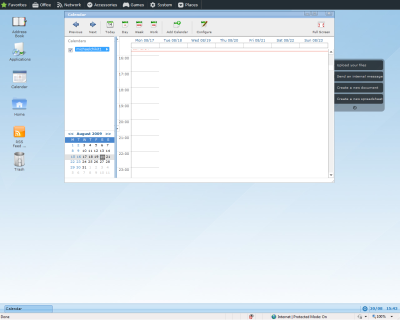 The calendar in the syste,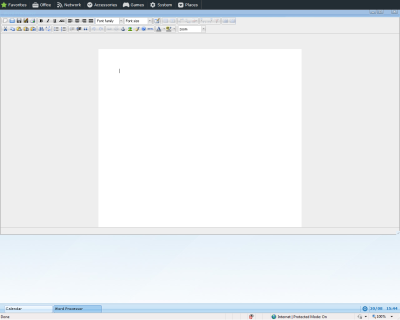 eyeOffice supports Word Doc and Open Office file format.
Lastly, you can get a free account to use eyeOS on eyeos.info.
Read more:
http://sourceforge.net/community/potm-200908/
http://www.eyeos.org
Trackback address for this post
Trackback URL (right click and copy shortcut/link location)
2 comments
A free cloud OS, really? I was only aware of the Google cloud OS coming out later. Definitely worth the look.
Yes, eyeOS is free and opensource.
That is cloud OS in server side.
This post has 73 feedbacks awaiting moderation...