Even Iconia upgraded to 3.1, USB Ethernet Dock is still not working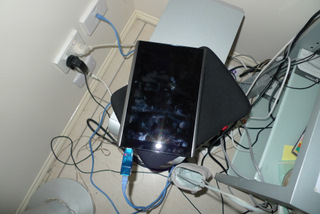 I bought an USB Ethernet Dock for my Acer Iconia A500 around a two months ago. I can't get it working. Two weeks before, I got it upgraded to Android 3.1. I know Android got better supports in USB devices. Thus, there was some hopes to get USB Ethernet Dock working. Finally, my hope is vanished. That is not working!!!
Trackback address for this post
Trackback URL (right click and copy shortcut/link location)
Feedback awaiting moderation
This post has 2 feedbacks awaiting moderation...