Chrome OS First Look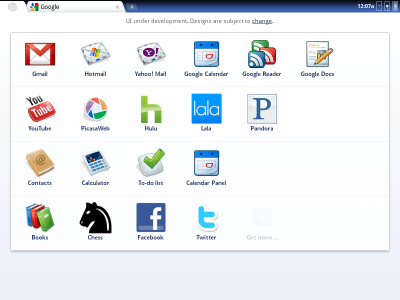 Main Menu
Last week, I was so busy to prepare my trip to Sydney and Canberra. Thus, I have not time to download the Chrome OS image file. Last night, finally, I got some free time to download the image from gdgt.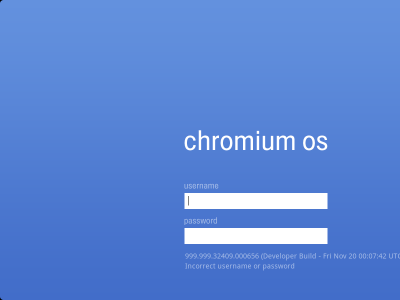 Login
As Google said, that is a simple and fast OS. In vm environment with 1GB RAM, around 18 seconds for the bootup. And then, a simple blue login screen comes up. That is completely google, even the login is using Google accounts.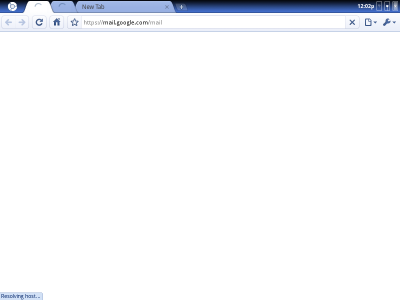 Browser
Chrome OS is an OS with a browser. There are no complex menu. In the first image, all icons are just links to the web apps.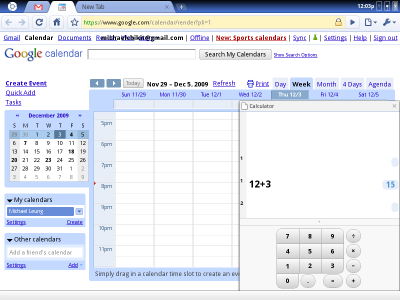 Calculator
Google Docs, Calendar and contacts are web apps, even the calculator is a web app. I have tried to disable the network connections. Then nothings works. So, Chrome OS needs to be on internet every second! Anyway, that is what it aims to be just a UI of Internet Cloud.
Trackback address for this post
Trackback URL (right click and copy shortcut/link location)
Feedback awaiting moderation
This post has 6 feedbacks awaiting moderation...