Category: "News"
I just received an email from Microsoft. All eligible delegates will receive a HP Mini 2140 preloaded Windows 7.
Find out more: MS TechEd 2009 AU
I just went to ASUS Website. I found there is a new member of EEE Family draw my attention, T91. That is netbook style tablet, a netbook with Touchscreen. Moreover, that is less one kg. Well, this is attractive, maybe, it will become my 1st netbook.
Asus T91
Youtube Video :http://www.youtube.com/watch?v=9XIeXFlMM6M&feature=player_profilepage
Finally, IE8 is in the standard of upgarde package. Thus, I upgarded to IE8. That sounds ok and rendering time is faster than IE 7.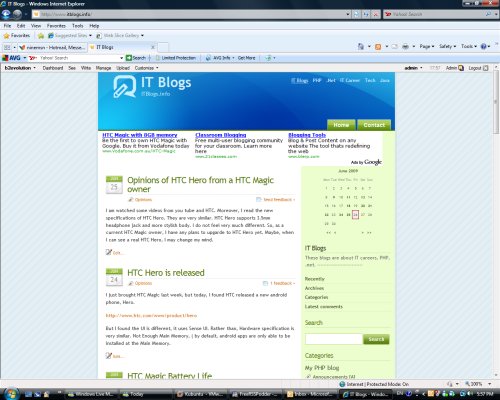 I got a new mobile, HTC Magic. That is very light!