Category: "News"
Nokia gave a press release about their first netbook, Booklet 3G. In the press release, the new netbook will have 3G(HSDPA), wi-fi and Bluetooth. It got 10-inch HD glass screen AGPS and 12 hours battery life. That is very impressive.
For Operation System, that is not running their OS or Linux. That is Windows Based. I can guess that is Windows 7, from the Promotion Video.
Besides of the hardware specifications, it looks stylish as well. In the photo released to the media and the Promotion Video, it looks very thin and there are three colors to choose, Black, White and Blue.
Nokia will have a offical launch it on 2nd September.
Find out more:
I found the project of this month. That is quite interesting. That calls eyeOS which is a cloud OS. Actually, that is a web application to provide OS functions like Office and Calendar. Moreover, I have used Windows4All. I found eyeOS is simpler than Windows4All which needs SliverLight. eyeOS is using Ajax and PHP.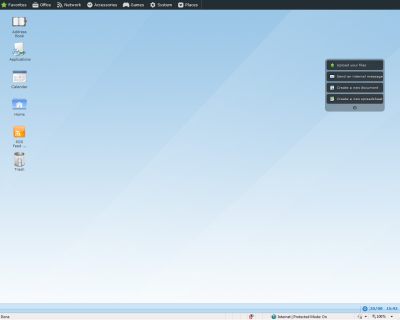 The screen looks like Gnome and very clear.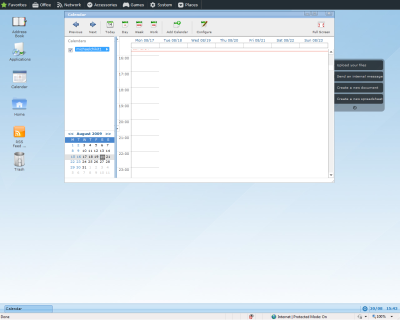 The calendar in the syste,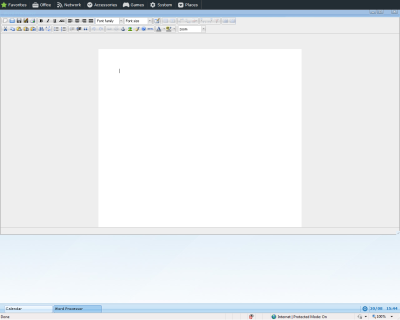 eyeOffice supports Word Doc and Open Office file format.
Lastly, you can get a free account to use eyeOS on eyeos.info.
Read more:
http://sourceforge.net/community/potm-200908/
http://www.eyeos.org