Category: "News"
Past a few weeks, openclipart.org had been down. Today, I went to openclipart.org. That is up again! We can download public domain vector images in there! Enjoy Free and Open images!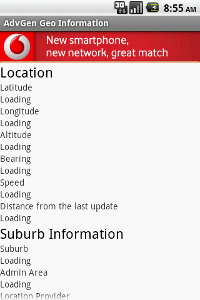 Our Company, AdvanGeneration, has started some Android application development projects. We started to build a tool for developer as our first Android App.
This tool calls AdvGen Geo Information. It can retrieve the spatial information from GPS or Wifi.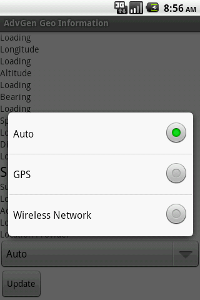 The information returned is helpful for the developers who are building some location-based application. You can use this information to compare with the result from your application.
Please click here to download.
Or Use this QR Code


Moreover, we are still in the early stage on Android Application Development, please leave a comment in there for feedback.
Adobe has given up the flash in Mobile. That sounds HTML5 is the next best thing. Maybe, you already had a flash website. Should the website need to be re-build in HTML5? Not 100% right, Google has a tool Swiffy to convert flash into HTML5. That is good to try it, it may save your time to re-build your website into HTML5.
Openclipart.org is a good source of public domain vector images. But I found it is down for more than a week. Fortunately, download.openclipart.org is still up! That is the only way to get the images from them!
I found there is a new feature in the new version of Google Analytics. You can see the Real Time Stats. You can see the number of visitors at your site. Moreover, You can see where they came from, what is the traffic sources and the name of page they are reading. That is so cool!