Category: "News"
Last night, I was in the Opening Ceremony of Microsoft Innovation Centre in Brisbane. There are a number of startup companies, similar with mine being invited. I am very impressed there are that many of startup companies in Brisbane. There are more than a hundred people attended! Moreover, I got the impression from the people I met, the most of startup companies in Brisbane funded by the owners. That is different from US, getting the funding from VC. That is interesting.
Anyway, let's talk about the main point. Microsoft Innovation Centre in Brisbane is the first Microsoft Innovation Centre in Australia. It will be the hub for startup companies and provide the service to startup companies from their partner. Primary goal is helping the startup companies. They partnered with Universities, such as UQ and QUT, River City Lab, which is a co-working area provider and business services providers. That sounds it got a strong backup. I am forwarding to have more information about the services from Microsoft Innovation Centre. I really need some help to bring up my company.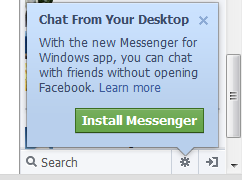 I found Facebook Messenger is getting better. It has a desktop version. Moreover, today, I got a message with a photo attachment too in Facebook website. Facebook Messenger is a kind of IM.
I think Windows 8 will be coming soon! there is consumer preview available for public. Moreover, I got an invitation for Windows 8 Boot Camp on April. I think they will train up the developers close to the official release. Yes, I think the release date is very close from now!
Last Week, I found Android Market is renamed to Google Play. I prefer the old name more. I like the word, "Market" is more suitable. Because "Market" is a place to buy or get the things. Moreover, "Play" sounds more like "Entertainment". "Market" can be a place for the general stuff.
Well, I think Google chose to re-brand that, because there are a number of Android "Market". You can get the apps not just only from Google. So, that is better to add the word, "Google". This is good for branding. In addition, I guess the word, "Play" means somethings. This may mean Google will put more focus on games and songs. That is interesting.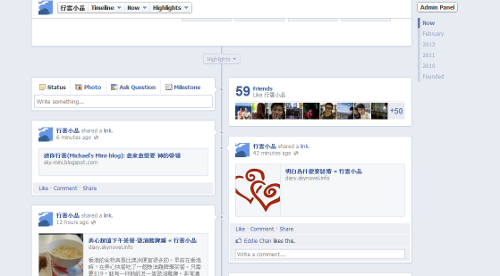 I have found out there will be a new look for Facebook Page. They will introduce the timeline page to the Page. I think Timeline page will be the basic concept of Facebook. Well that will make it to looks different from Twitter. All Facebook page will start to upgrade the new look on 30th March 2012.