Android - Task Manager
Android does not come with a task manager. So, you can find your own. But Thanks the community, there are a number of free task management applications in Android Market.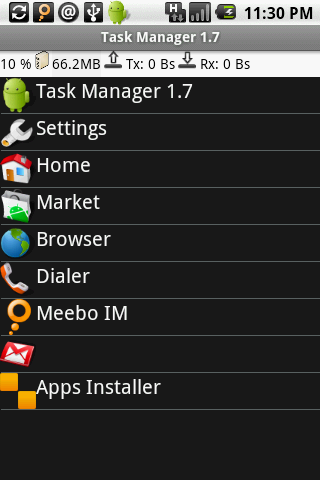 It has a very easy to use interface. This is a Task View, which is grouped the tasks by applications. Moreover, you can kill multiple applications by selecting them.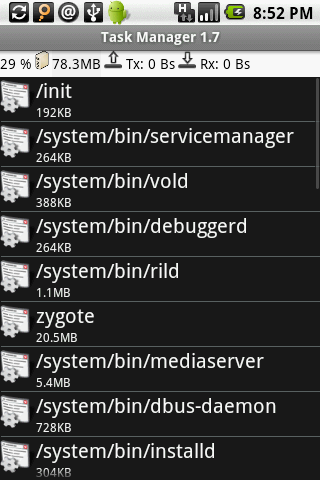 There is another view, Process View. All process running will be shown on the screen.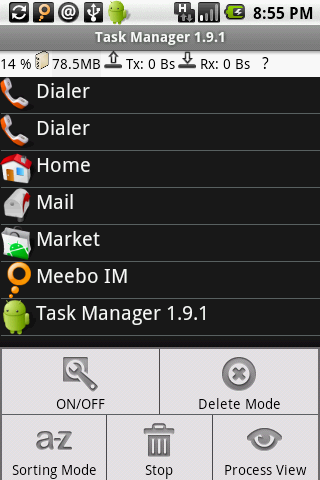 Not just that, the author keeps to update this application. I remember I started to use at 1.5. I updated to 1.7 a few weeks before. There is another update again, 1.9.1, when I opened Android Market today. The sorting by name function is added.
To conclude, that is a good application. I am 100% happy about it.
Trackback address for this post
Trackback URL (right click and copy shortcut/link location)
Feedback awaiting moderation
This post has 43 feedbacks awaiting moderation...