AdvGen ToDo List is updated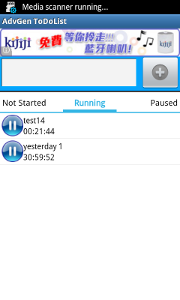 I did a major upgrade on AdvGen ToDo List. I added multi-tabs functions. The tasks are organized in a more clear way. The tasks is categorized by tabs, such as the tasks are paused, they will be listed in an individual tab for them.
Trackback address for this post
Trackback URL (right click and copy shortcut/link location)
Feedback awaiting moderation
This post has 52 feedbacks awaiting moderation...