Acer Iconia A500 has been upgraded to 4.0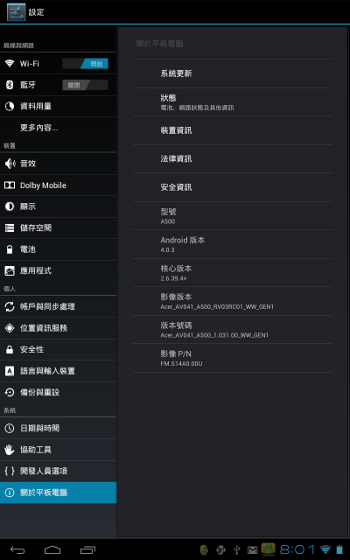 I have upgraded Acer Iconia A500 to Android 4.0. That is easy! A500 will download the package and install for you. I am very happy about the upgrade! The interface is much much nicer. For example, those icons look more 3D. In addition, between actions, it has some fade-in and out effect. That is nicer. Moreover, I found the speed is improved. That is so great!
P.S. Please make AcerNidus and all acer related apps are the most updated version before you process the upgrade. This will make sure the upgrade process be smooth.
Trackback address for this post
Trackback URL (right click and copy shortcut/link location)
Feedback awaiting moderation
This post has 11 feedbacks awaiting moderation...