Category: "Android"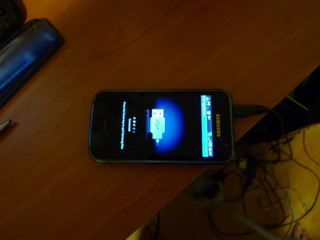 I have tried to fix the Kies restarting problem. I have uninstalled some applications, but it did not fix the problem. I finally I copied all data in the internal and external SD. And then I formatted the sd cards. Finally, all works now!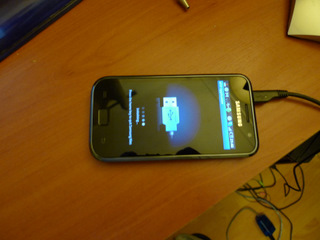 Finally, I got some free time to upgrade my Samsung Galaxy. But I found I cannot get my Samsung Kies keeps to restarting in my Samsung Galaxy. That sounds some applications are crashed with Kies. I tried to unstall Foursquare. I remember after I installed Foursquare, my phone got some funny problems with Kies. That is not helpful at all. I think I need to format my SD cards.
Android 2.3 added a feature calls Near Field Communications(NFC). Therefore you need to put your phone near a NFC enabled sticker or posters, you can read the message inside the NFC enabled stickers or posters. Please watch this video(9:55) from IntoMobile. There is a demo about it.
We were waiting for Android 2.3 for long time. This week, Google finally released Android 2.3. There are a few key improvements:
- better and faster UI
- a new soft keyboard
- a one-click cut-paste
- More gaming supports
- support WebM and VP8 video.
I think to learn more about it, let us watch the video from Google
Using under Creative Commons Attribution 2.5
I am looking forward to upgrade my Galaxy to 2.3 (if that will be possible :-)!)
Reference:
Android 2.3 Platform Highlights (Google)
I think the most of people know even Skype has released their client for Android, but it does not support Galaxy S. Yes, I know some people told they are using a unofficial 2.2 ROM, they can use Skype android client. But so far, Samsung has not released their official 2.2 upgrade yet! If you want to upgrade Galaxy S with an official ROM only, then what can you do?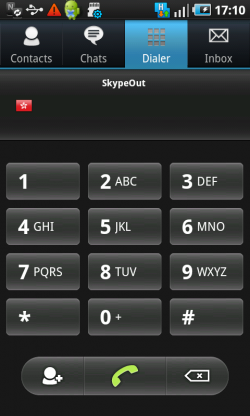 Well, I found an app which is very similar with the official Skype Client. It calls Nimbuzz。It supports IM,Skype-to-Skype calls, SkypeIn and SkypeOut. It only does not support sending SMS. So far their function is quite completed, but I tried it with 3G connections. The voice quality is not very good. Moreover, it used a lot of CPU and eats a lot of battery power too! Well, it can do the job, but that is not 100% prefect so far.