Category: "Android"
Finally, I replaced my Galaxy S with Galaxy S3. It got the same type of box as Galaxy S.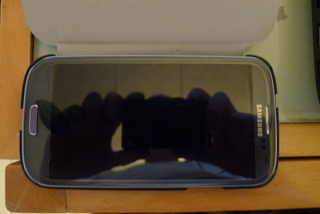 But there are a number of improvements. That is more stylish and more light! Moreover, that is faster. I found Skype in Galaxy S is very slow, but Galaxy S3 can handle this without any problems.
Lastly, the screen is much pretty!
Besides of Nexus 7, in Google I/O, they announced Nexus Q. That is a kind of entertainment center. It can connect to TV and speakers. It sounds like an Apple TV killer! Well, that has more functions! It can controlled by your Android phone and Tablet. In addition, it can do social streaming. It's cool!
Moreover, I love that sounds quite creative. It is not in a box, Google turns its new product into a Sphere! It looks fresh!
But that is a bit sad, it only can be pre-ordered in U.S. for $299.
Source:
Google Blog
In Google I/O, they announced their own 7" Tablet,Nexus 7. That sounds fast and light, 4 cores CPU and 370g weight! That will be suitable to be a e-book reader and movie player. The most important feature is it can be carried by one hand!That is easy to carry around!
Moreover,I think it should have the latest version android. It will be available around mid-July in U.S., U.K., Canada and Australia. We,our aussie, can have one! We need to place the order in Google Play for AUD$249. Well, this times, Google Builds it and sells it too! That's cool!
Source
Google Blog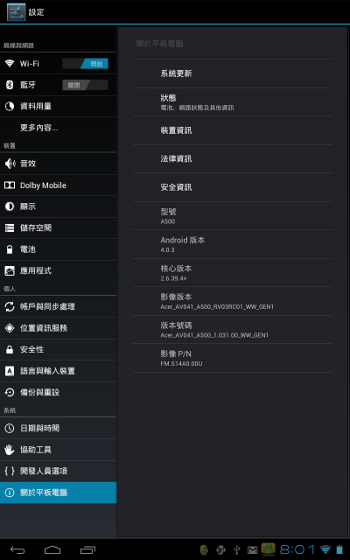 I have upgraded Acer Iconia A500 to Android 4.0. That is easy! A500 will download the package and install for you. I am very happy about the upgrade! The interface is much much nicer. For example, those icons look more 3D. In addition, between actions, it has some fade-in and out effect. That is nicer. Moreover, I found the speed is improved. That is so great!
P.S. Please make AcerNidus and all acer related apps are the most updated version before you process the upgrade. This will make sure the upgrade process be smooth.