Category: "Android"
Agile Development Method has its standard procedures, such as story board, stand-up meetings. Please do not be rigid on standard procedures. Each development team has its culture, each team member has his/her characters. If the procedures do not fit with the team, please do not mind to change them. I believe each team has their "adapted" version of Agile Development Method. There is not a set of standard procedures can fit for every team. We should only stick on the principles. Agile is to make the development process being "lighter" and being able to response the changes of requirements.
Recently,Samsung has released Galaxy Note II. I watched the promotion video from Samsung. That is so great! It looks like a BIG version of Galaxy S3. But it got a newer Android version. Moreover, it has a bigger screen too! I think that will be better for reading and watching video. I hope I can have a real one now. But now, I only can watch the youtube video.
I got the notification in Developer Console. It supports Multi-APKs. You can have each apk to each:
- version of Android
- Screen Size
- CPU architecture
That is very helpful. I was considering to build a new version for Android 4.0 and put it into a new apps, e.g. AdvGenToDoV4. Now, I can put it into the original app. That is the better way to organize.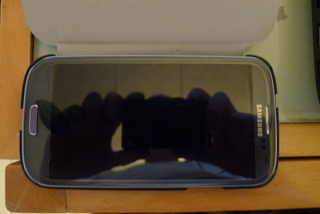 I went back to Brisbane. Finally, I can use mobile data in Galaxy S3. That is much faster and better quality. Galaxy S3 has the benefits of new Vodafone 850 Network. This network got better coverage and supports faster speed. My old Galaxy S does not support 850Mhz Network. Now, I can enjoy this network via Galaxy S3.