Category: "Android"
I found there are a few type of people willing to buy apps in google play in my circle of friends.
First of all, they are local australian , not Hong Kong people. They are happy to spend some money in good app. Most of Hong Kong people are still thinking android apps have to be free. Well ,there is no free lunch in the world.
Second type is ex iphone user. They get used to buy apps in appstore. Paid app is nothing strange to them.
Third one is business users. If they will buy any app which can increase their productive or earn money, they are very willing to buy those apps.
If you want to build some paid, you can target those kind of people
Recently, Whatsapp need to charge some of their android clients. As an Android developer, that is not a bad things. Most of android client ever bought anythings from Google Play. I believe there will be a number of users need to enter their payment details. After that, if they want to buy other paid app, they just need to click and their password again. That is easier. Moreover, after their first times to buy a paid app, they may think that is not too bad to spend one or two dollars for buying an app. That is good for us.
If you are in the field of photo editing, then you should know what is HDR Effect. In a simple term, this is a photo editing effect to make the photo more artistic! Sometimes, I use the copies of same photo to build a HDR photo in GIMP. Nowadays, there is a quicker way. There are some app make to do this job, such as an app calls HDRCamera in Android Market. You just need to open this app and then press a button to take photos. Just like your default android camera. Then it will do the job for you.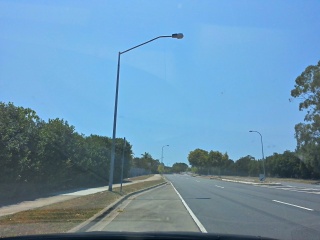 That is a quite good!
There are many ways to share files between mobile devices such as drop box, GDrive and even BlueTooth. Those method will use email or device to pair up for sharing files. But I found there is an interesting way to pair up the devices. After I installed BUMP, as its name, a device bumps to other device, then two devices are paired. Finally, they can share files and contacts. I think it uses the GPS to track the location of device. If two devices have a same location, then they will be paired up, that is a very smart way to GPS. This app is available in Android and iPhone.