I have used a few download managers in Joomla, such as DocMan and jDownload. But my lastest favour is Phoca Download. First of all, that is a GPL component and Joomla 1.5 native. Moreover, so far, that is very stable application. I have not found any bugs at all. In addition, that is only a component. It has plug-ins and modules. According to their documentation, they has some plug-ins can add the links to a file, category and section to an article. I have tried their module menu. That is very good. It can draw a menu to all sections in my homepage, that is good for the user browsing the by sections.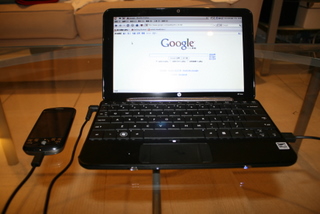 I connected my notebook(Ubuntu Remix) to internet via my HTC Magic(Android as a modem). A few applications can do that and some of them are paid apps. I chose an opensource application, Proxoid.
Picasa 3.5 is available to download. In this version, face recognition function is added. After the first run, it will scan the photo in your library and pick all faces. Then you add the tag to each face and even you can link it with your Google contact.
Reference Link:
Google Picasa Blog
There is a useful function of Android, we can customize our home screen without jailbreak!(Unlike). We can change our background image! But I do not have any good photo on my phone, an Apps calls, Backgrounds, can solve her porblem.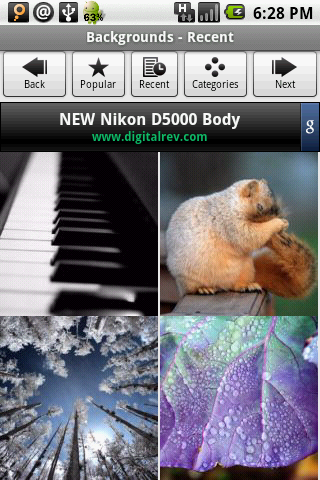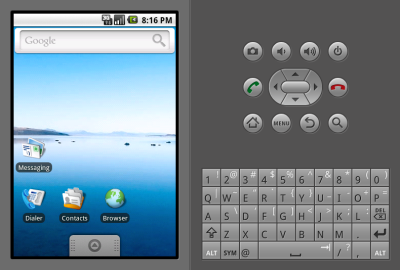 Today, Google released Android SDK 1.6. I have download the SDK and played around a bit the emulator. This seems to be a minior upgarde.

Expanded Search

The search widget can search on web as well as files in phone.

CDMA Support added

A new version of Andorid Market

A new skin, that looks much better.
The screen shoot for apps is provided

The apps developer can specify the target screen resolution.
Text to speech function added.
Keneral 2.6.29 is built-in
Gestures functions added,Now,app developers can define their own gestures action. Such as draw a "g" to open a new window.
The emulator has not Market and seems to be not many new functions can play in there. But I have tried the search function, a search for all is very very convenient. That is very important in a handheld environment.
I am looking forward the new android into a real phone. New devices comes with 1.6 will be around early October. But I guess the new ROM of HTC Magic may be later that.
OK, for time being, let watch the induction video from Google.
Credit :from Google use under Creative Commons 2.5
Reference Links:
Google Blog
Android 1.6 Highlights