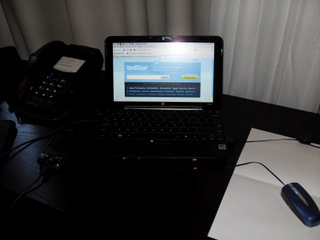 I did a lot of business travel last yesterday, every times, I was with my HP 15" laptop. Very heavy! This times, I was with my HP Mini 1001. That is very light. Moreover, because this times was for visiting my friends, I did not required to any programming tasks. So, all I did were only checking emails and wrote some blog posts. My HP mini can do the job. Because I reimaged it to Ununtu Remixed, so it has all office suite and photo editing programs. even I had to resize some photo for my blog and read a word doc for my church. It did the jobs very well.
In addition, I was with HTC Magic. It can be a modem with Proxoid. So, I did not use the wifi access in the Hotel, that was very good, saved me around $24 per day!
I have upgarded to Ubuntu Remix 9.10. The interface is much much clear and nice.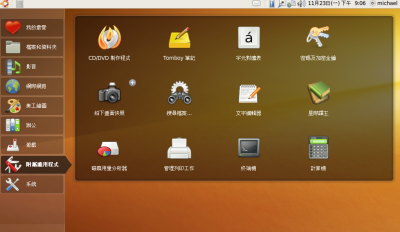 I have done a quick test for boot up time, that is same as 9.04, that is still around a minute in HP Mini with 1GB and 1.6GHz atom.
Today, Google released their Chrome OS as an Open Source Project, but that is still a year to go releasing in a consumer scale.
Reference Links
Google Offical Blog
I read the press release in HTC Australia. Yesterday, they has offical announced Hero and TATTOO, they are Android Phone with Sense UI. They said those two phones will be in the market very soon.The Retial Price of HTC Hero will be AUD$799 and Tattoo will be AUD$599.
Reference Link
HTC Press Release
Privacy Policy for www.itblogs.info
If you require any more information or have any questions about our privacy policy, please feel free to contact myself by email at [email protected].
At www.itblogs.info, the privacy of our visitors is of extreme importance to us. This privacy policy document outlines the types of personal information is received and collected by www.itblogs.info and how it is used.
Log Files
Like many other Web sites, www.itblogs.info makes use of log files. The information inside the log files includes internet protocol ( IP ) addresses, type of browser, Internet Service Provider ( ISP ), date/time stamp, referring/exit pages, and number of clicks to analyze trends, administer the site, track user's movement around the site, and gather demographic information. IP addresses, and other such information are not linked to any information that is personally identifiable.
Cookies and Web Beacons
www.itblogs.info does use cookies to store information about visitors preferences, record user-specific information on which pages the user access or visit, customize Web page content based on visitors browser type or other information that the visitor sends via their browser.
DoubleClick DART Cookie
.:: Google, as a third party vendor, uses cookies to serve ads on www.itblogs.info.
.:: Google's use of the DART cookie enables it to serve ads to users based on their visit to www.itblogs.info and other sites on the Internet.
.:: Users may opt out of the use of the DART cookie by visiting the Google ad and content network privacy policy at the following URL - http://www.google.com/privacy_ads.html
Some of our advertising partners may use cookies and web beacons on our site. Our advertising partners include ....
Google Adsense
These third-party ad servers or ad networks use technology to the advertisements and links that appear on www.itblogs.info send directly to your browsers. They automatically receive your IP address when this occurs. Other technologies ( such as cookies, JavaScript, or Web Beacons ) may also be used by the third-party ad networks to measure the effectiveness of their advertisements and / or to personalize the advertising content that you see.
www.itblogs.info has no access to or control over these cookies that are used by third-party advertisers.
You should consult the respective privacy policies of these third-party ad servers for more detailed information on their practices as well as for instructions about how to opt-out of certain practices. www.itblogs.info's privacy policy does not apply to, and we cannot control the activities of, such other advertisers or web sites.
If you wish to disable cookies, you may do so through your individual browser options. More detailed information about cookie management with specific web browsers can be found at the browsers' respective websites.
Notification of Changes
We reserved the rights to changes this policy. The notifications will be put on this page.