Google stated Nexus One will be their new standard dev phone. The price is good too, $529. Moreover, it will have Android 2.2(you need to download the update after the device is switched on). That is not bad at all. If I had not bought my Galaxy S, I would consider this option.
Reference:
Android Blog
I read the news from news.com.au. Google will shut down Google Wave. That is so sad. This is a new way of communication. Personally, I did not use that much, but that is an interesting way, which can put everything, such as wiki, photos and chat, into a thread. At the start, a lot of people are exciting about it, but after a while, the people seem to forget about. Now, it is going to die soon. Well, Google said they will fit the Google Wave technologies into other projects. I hope they can give a new life to it.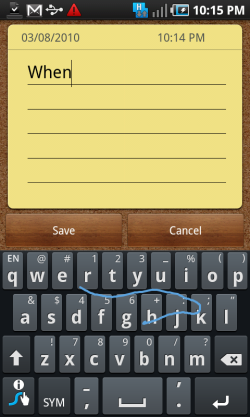 Swype is a new type of input method which came with Galaxy S, my new phone. I love it a lot. I don't type in the virtual keyboard any more. I only need slide the words in the virutal keyboard. That is much faster than the traditional typing. I found that is very helpful when I use MSN. Without it, using MSN in mobile is a painful task. After I started to use it, MSN chating in a mobile is much more comfortable. For details of Swype please visit their official website and watchdemo video. I really know how to describe it in words.
I tried very hard to get Android DDMS(Debug Monitor) working. It cannot detect my new phone(Galaxy S). Moreover, my computer kept to say "SAMSUNG_ANDROID" driver missing. No surpising, the computer cannot recognise my new phone. As a result, Android DDMS(Debug Monitor) cannot connect to my new phone. I was trying to search for the "SAMSUNG_ANDROID" driver,but no lucks at all. Well, I know Samsung has a software to desktop synchronization, Kies. Maybe, it can help. After I installed it. All driver problems are resolved! I can use Android DDMS(Debug Monitor) now.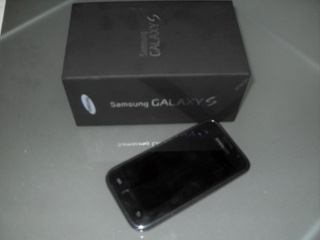 This afternoon, I finally got my Samsung Galaxy S. The first impression is it looks stylish and the screen is remarkable clear!