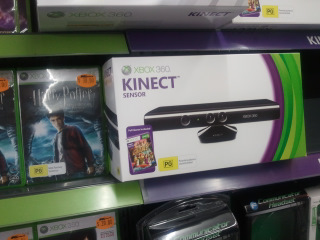 A few days ago, I found Kinect is in Kmart. They got the stocks. I remember when Wii came out, we only could find the empty box of Wii. You had to place order and wait at least a few weeks. But Now, Kinect doesn't sound exciting as that level. In my case, I got Wii, I don't want to buy a Kinect. They sounds too similar.
I got a lot of computer books. Some of them are getting very "outdated". I have to flow them away. That is very sad! Thus, I am aimed to have a paperless reading life. I am trying to ebook or online resources only.
Firstly, I had an account at Safari. There is a kind of electronic library. I loan some books in there. I bought an account with 10 slots of books. So I can loan ten books from there. As long as I pay the month fee. I can keep those books as long as I want. But after I used the slot, I need to keep it one month. After one month, I swap that slot with a new book.
Secondly, I will use my kindle. Safari has a lot of computer books, but there are not many novels. So, I use my kindle to novel.
I hope this way can have some trees!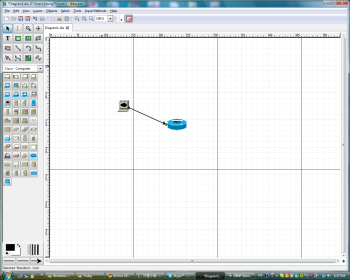 I am trying to find an open source alternative of Visio. Previously, I used ArgoUML. That is very useful tool, but that is UML only. I cannot use it to draw system diagrams. I found Dia can use this kind of job. Moreover, it got a Linux and Windows version too.
I found the Facebook is changed again! The list of onlined friends is improved. Now is not a name of your friends. They are replaced with the thumbnail of your friends' profile photo. That looks more fancy! But I am more prefer to be just a name only. That is easier to read! Moreover, there is another change too. There is a new menu opinion to create a Facebook group. I heard about Facebook group became alive again! That is good, they are changing and trying to improve themselves!
I am quite happy about Microsoft building a new mobile OS, Windows Phone 7. That is much better than just a upgrade for Windows Mobile 6.5. After I used Android, I don't really like to use Windows Mobile 6.5. Windows Mobile sounds a bit old fashions style interface. Now, Microsoft re-invent a new interface for Windows Phone 7. That is so great! Moreover, it can run Xbox live games. That is the greatest advantage!
However, there are some down sides on Windows Phone 7. That is very new. Not many applications are built for it. Moreover, so far, that is not still a real Windows Phone in the market yet! That sounds a bit too late!