Category: "News"
Yesterday, I have installed the latest version of Skype.I should say this version is very Microsoft. The color scheme got the taste of Metro UI. The key bit is this version can merge your MSN and Skype account together, that is because MSN Messager will be retired next year.
Firstly, I used my MSN account to login in Skype. And then it will ask me whether I have a skype. Of course, I said I had and typed in the details. Then the accounts is merged. I can see the MSN contacts in Skype. That is cool! I do not need to open MSN messenger anymore. That saved some RAM space!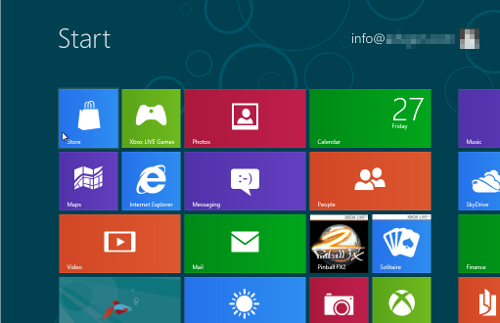 Today, Windows 8 is officially launched. Moreover, Microsoft has a value upgrade deal, in Australia, that is only $14.99!
I have tried the Windows 8 Preview, that is more faster and it has IE 10, which is far better than IE 9!!! But the key improvement is in the touch interface, it has Metro UI which is the revolutionary changes in interface design! That is the reason I am considering to buy the new Dell XPS 12, that is notebook and has a touch screen. Dell calls it as the Convertible Ultrabook! The screen can be flipped over, turned into a tablet. That is so cool! For work, because it has a keyboard, I still can use it to do programming and operate Windows in the traditional desktop. When I backed home, I can flip over the screen and turn it into a tablet. Then I will switch it into Metro UI mode and use touch instead of typing. I think that is the best way to use Windows 8!
P.S. Dell has the newly released Latitude 10 tablet too!
Yesterday, I rented a cloud server from Rackspace. This server installed Windows Server 2012.
This is my first times to use this operation. It is using the similar interface with Windows 8, that sounds a kind of Metro UI and without a "Start" button. I found I need some time to learn, I have spent 10 minutes. I did not find the control panel and IE successfully. Finally, I typed a URL in windows explorer, then I got IE opened.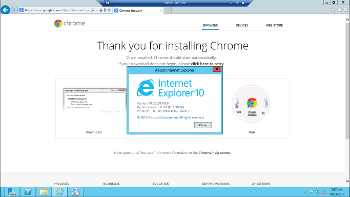 That is IE 10, which is same as Windows 8 too. Moreover, I found that is much much faster than IE 9.To sum up, that is faster and need time to adapt the new interface!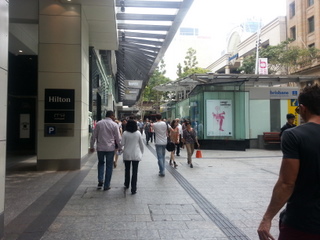 Yesterday, I went to Vodafone Shop in City. I found they have iPhone 5 and the salesperson gave an iPhone 5 to me. I tried to use it for a few minutes. That is very light and sounds a bit lighter than my S3. Moreover, I found it has OLED, the color is sharper too. Generally, that is great, but the price is very expensive. I checked the basic plan is $30 per month and $18 for phone per month. For "$0 Phone" plan, that is $80 per month. That is a lot!