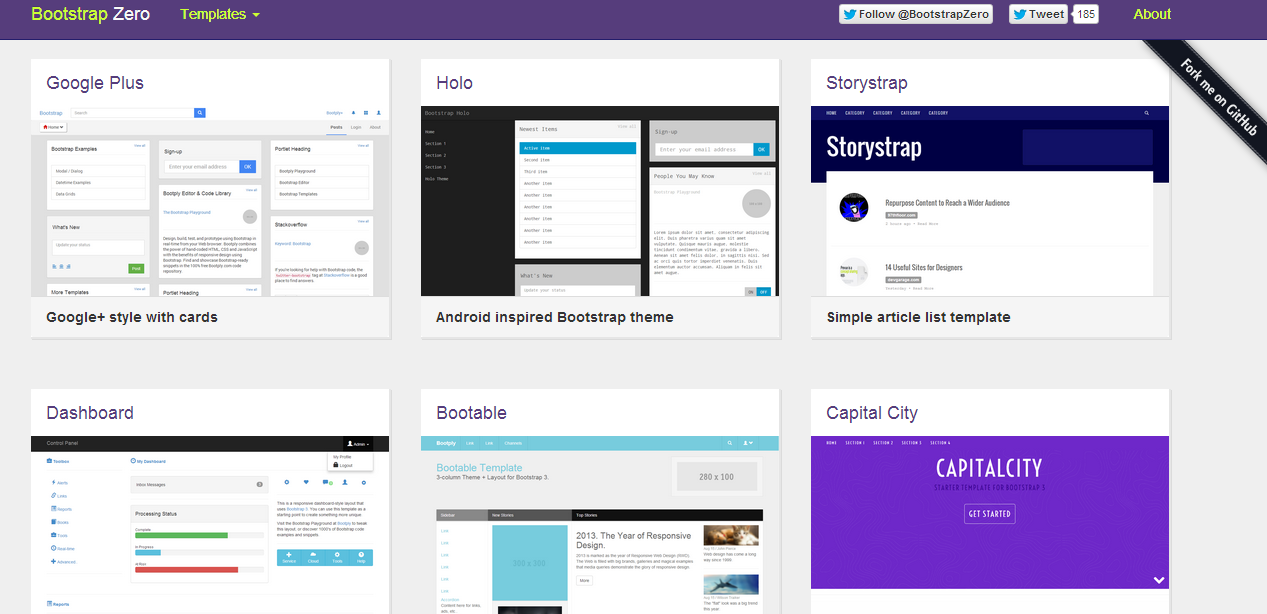 I found a good website for Bootstrap, BootstrapZero.. There are some starter kit to build a bootstrap website, such as a basic image slider website, admin console and silde bar website. Moreover, there are a number good free bootstap templates, such as a google plus like and facebook like templates. All of them are free of charge under a MIT License. I found there are enough resources to build a website. I do not need to buy other stuff online.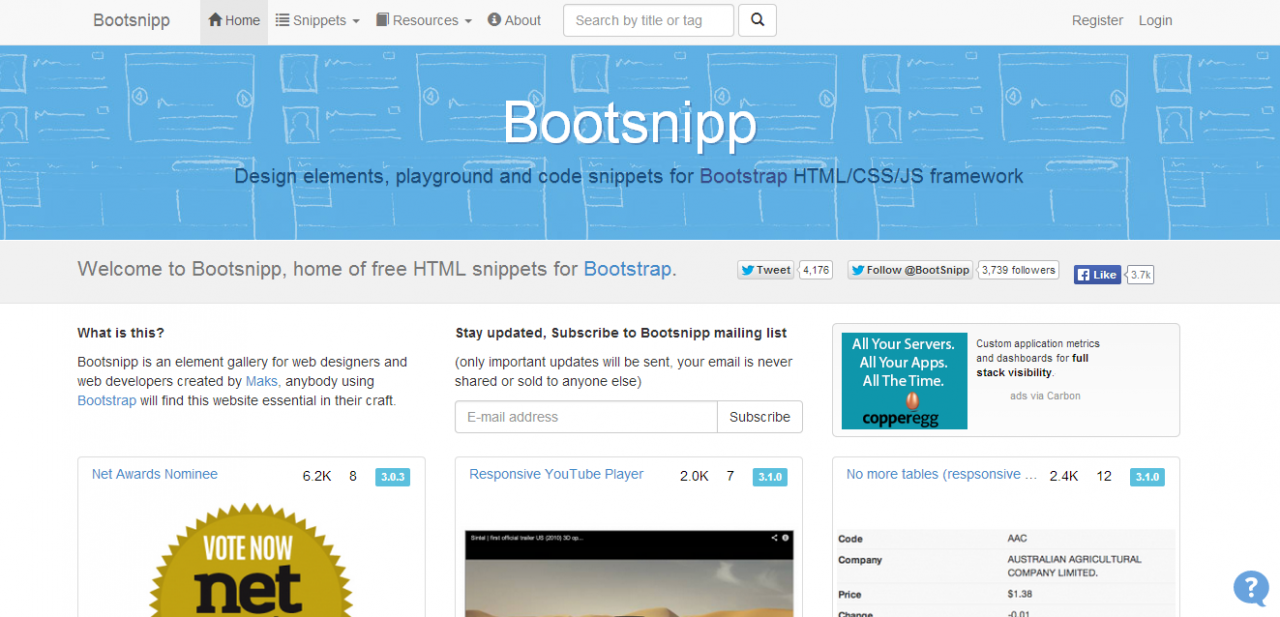 As you know, I am learning about Bootstrap recently. I read their tutorial, that is great! I learnt a lot. Moreover, I really need to see some examples. I found a very good website for this purpose, BootSnipp. There are a lot of example design elements using Bootstrap, including all essential elements to build a website, such as Panel Table and Accordion menu. That is very very useful!
After I updated the android studio and I run my project, I got this error: NoSuchMethodError: com.google.protobuf.LazyStringArrayList.(Lcom/google/protobuf/LazyStringList;). I cannot build the project. The problem is the old protobuf jar still in lib folder. Then just delete the file, protobuf-2.4.1.jar in [drive]\Program Files (x86)\Android\android-studio\lib. All should be working fine now.

I found the best way to input a numeric value is using a spinner. The users can type in the user, and they can use up and down arrow to adjust the value. That is very good user experiences. There is a similar component in WinForm, but there is not such input html field for web. Luckily, JQuery offers a solution for this purpose. It can convert a text field into a numeric field. You need to call this javascript

Code
Please go to
JQuery.ui.spinner
website for further information
Afer I added The Colorbox as the lightbox jquery plug-in one of my projects. Yes, I added the reference of js and css files in my html file.

Code
| | |
| --- | --- |
| | $(".iframelink").colorbox({ iframe: true, width: "80%", height: "80%" }); |
I added the javascript to active the link. But when I clicked the link which calls a lightbox, there is an error,#