Category: "News"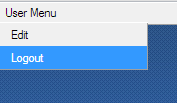 There are a number of drop down menu in JQuery. The most I used a lot is Superfish. Because it can convert a <ul> into a menu, just remember <ul> with sf-menu css class. Moreover, everything is under in CSS. Lastly, that is still fine in IE 6 too! So far, that can fulfill my requirements, I highly recommended it!
The traditional form drop down list is not very good for JSON and that is very hard to create some advanced css layout for it. So, I choose to use jQuery dropdown list. Finally, I shortlisted jALDropdown to be my choice. It supports JSON and CSS layout too! The documentation is comprehensive too!
GlassFish is a OpenSource version of Java EE Application Server. So far, that works well for me. I am quite happy about this.
Now, GlassFish has V2 Final Release Candidates. Click here to download.
Java Update Engine gets the latest JSE 6 Update 1.
That 's so great!