Example Codes for Bootstrap - BootSnipp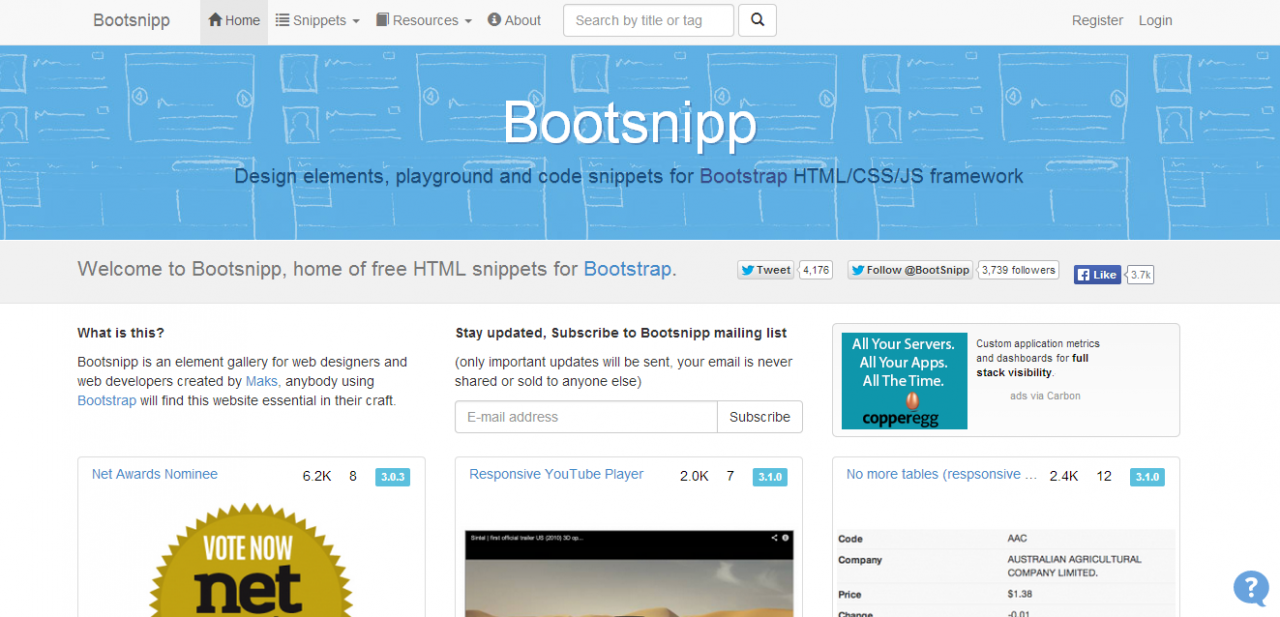 As you know, I am learning about Bootstrap recently. I read their tutorial, that is great! I learnt a lot. Moreover, I really need to see some examples. I found a very good website for this purpose, BootSnipp. There are a lot of example design elements using Bootstrap, including all essential elements to build a website, such as Panel Table and Accordion menu. That is very very useful!
Trackback address for this post
Trackback URL (right click and copy shortcut/link location)
Feedback awaiting moderation
This post has 5188 feedbacks awaiting moderation...