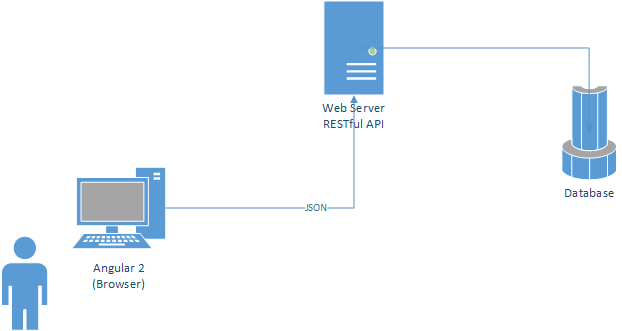 Yesterday, I went to Angular hackday in Brisbane.That is very good and informative. I learned a lot. However, a lot of people asked how do I bind the data object to an angular page. I think that is a good question. I asked myself before; we can do similar action in asp.net MVC. Angular 2 required being compiled into a package to be browser It looks more similar to a server script that a javascript framework.
Angular 2 is an MVVM framework. It only deals with ViewModel. This design is completely separated to be view logic from the server, put them in the browser. The application logic is in the service layer where connects to database. Angular two will run on Browser. Between those two layers will communicate by JSON. The architecture showed in the diagram.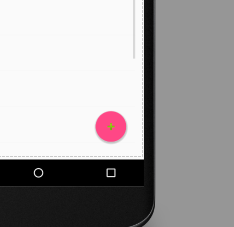 I put every fragment with their own FAB Button. I found that is always placed under the last element of that layout. It won't be pushed further bottom, at the right bottom of the screen. I used to use the LinearLayout and RelativeLayout, they won't work too.
FInally, I found android.support.design.widget.CoordinatorLayout is only way to work, I don't know why yet, I found this solution by trial and error

Code
| | |
| --- | --- |
| | <android.support.design.widget.CoordinatorLayout |
| |         android:id="@+id/rootLayout" |
| |         android:layout_width="match_parent" |
| |         android:layout_height="match_parent"> |
| |     <android.support.design.widget.FloatingActionButton android:id="@+id/fab" |
| |         android:layout_width="wrap_content" android:layout_height="wrap_content" |
| |         android:layout_gravity="bottom|end" android:layout_margin="@dimen/fab_margin" |
| |         android:src="@android:drawable/ic_input_add" /> |
| |     </android.support.design.widget.CoordinatorLayout> |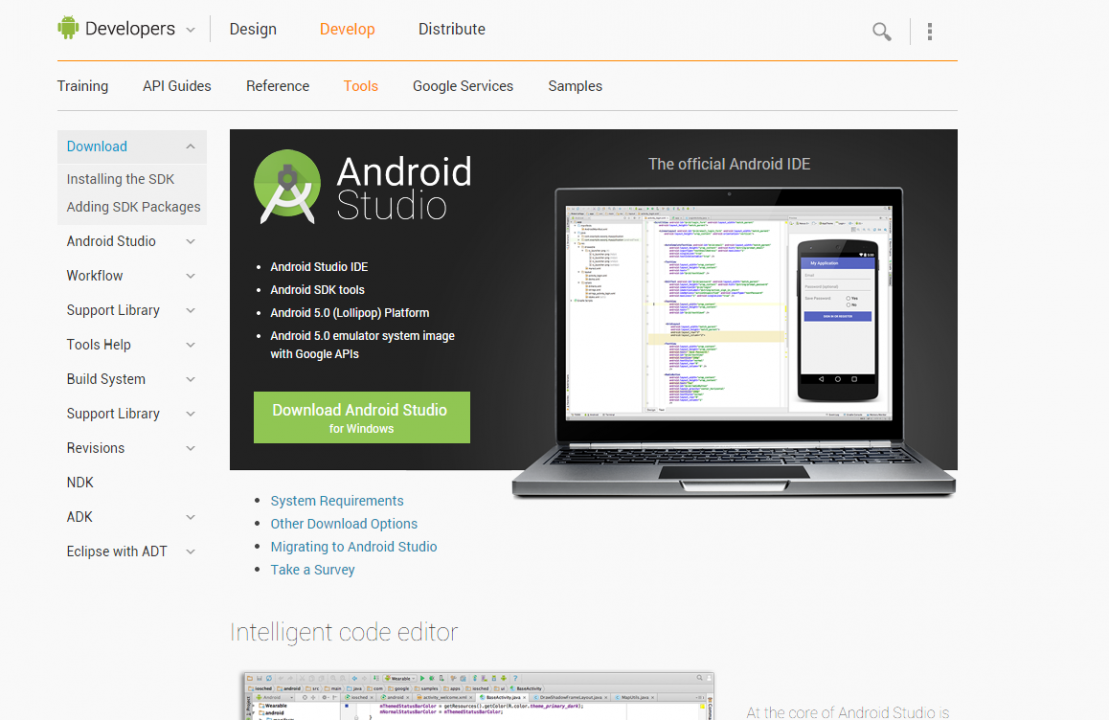 Last night, I upgraded my android studio from 1.2 to 1.4. I have used android studio for more than a year. In old time, that was still in beta. Every upgrades, I needed to fixes the project files. This times, that was hassle-free, it only required to download 2GB files for library and sdk update. That is great. I love it.
I found ListView control in Android is very easy to use, that is very good. Even there is a method to set the empty view, it will display it when the list context is empty.
You put any view in there. I put a LinearView with a Textview. That is easy!
Code
| | |
| --- | --- |
| | View empty= (View)view.findViewById(android.R.id.empty); |
| | mListView.setEmptyView(empty); |
If you wish to do some actions, such as auto save, when the user go to other app, therefore the user put your app in a sleep mode at the background
You must override the onPause() method like below:

Code
| | |
| --- | --- |
| | @Override |
| |     public void onPause() { |
| |         super.onPause(); |
| |         if (!txtTitle.getText().equals("")) { |
| |             saveTag();; |
| |         } |
| |     } |