I found a useful function on my HTC Magic. That is word suggestions for the soft keyboard. I do not always press the correct position on the key. But it can based the characters I typed to give the suggestions. and I found it has very learning function, the suggestions are more similar the word I want after I used it for serveral days.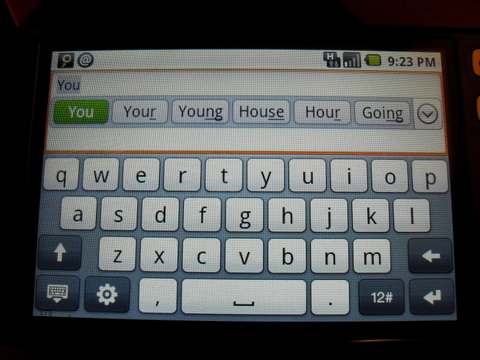 I like Android SMS Messaging in HTC Magic. The program groups the sms by the sender, just a thread. It shows the audit tracks of sender, that is easy to read!
I am already feeling Firefox 3.0.11 is very fast. I updated to Firefox 3.5 today. I found that is much mich faster!
I got an error from b2evolution blog. That is "Got error 28 from storage engine". And then, I went to my website backed Joomla. I got this error again. Then I can prove that is not the error related with the b2evolution. And I did some google search, I found out that is a disk space problem. So, I did a job request to my hosting provider. I think they increased the quote, then the problem is solved.
I just received an email from Microsoft. All eligible delegates will receive a HP Mini 2140 preloaded Windows 7.
Find out more: MS TechEd 2009 AU