Our friends started to use a paper christmas card rather than ecards. Because that is more human touches. I still spend some ecards out, but every one turned back to ask whether that is a virus. Yes, so many virus is to pretend an ecard. So, I need to start using a traditional paper based card!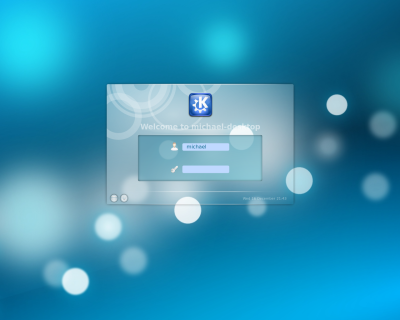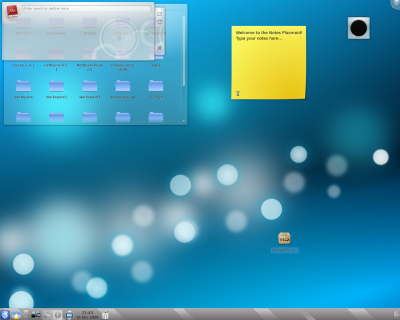 I have the new interface, that is not major changes of new internet I found so far. The task bar and Widgets are nearly same as 9.04. That is still 9.X. So, I believe that is not major changes. Anyway, the interface looks more more pretty!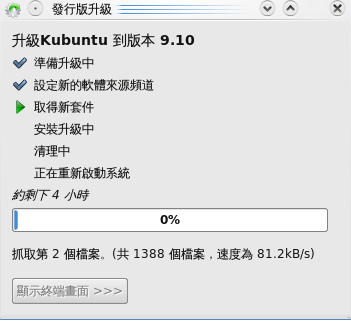 Kubuntu 9.10 is released for a little while. But I still have not time to upgarde. Today, I will start to work around lunch time, so I have free time on the morning. Yes, I am doing a upgarde now.
I clicked the notification icon first times, but I forgot to close Adept. For upgarding, you need to close it. After I closed it, the notification icon is gone! There is a helpful command, ALT-F2, then type in the box,update-notifier-kde -u. The upgarding window will pop up.
Well, the upgarding process is still going, that takes around 2 hours.
Reference Link:
https://help.ubuntu.com/community/KarmicUpgrades/Kubuntu
A lot of people are talking about Google Goggles. That is a search by Image Search in Android. You can take a photo of Landmark, Books, famous artwork and even a Logo by an Android phone. Then it can recognise the image and convert to text. For example, they took a photo of London Bridge and it will do a google search on London.
In Australia, HTC Magic has not a ROM update yet, that is Android 1.5. Google Goggles requires Android 1.6+, so that is not for me to test yet!
Reference Links:
Google Goggles