Stay in Android Studio 1.2, and keep away from 1.3 preview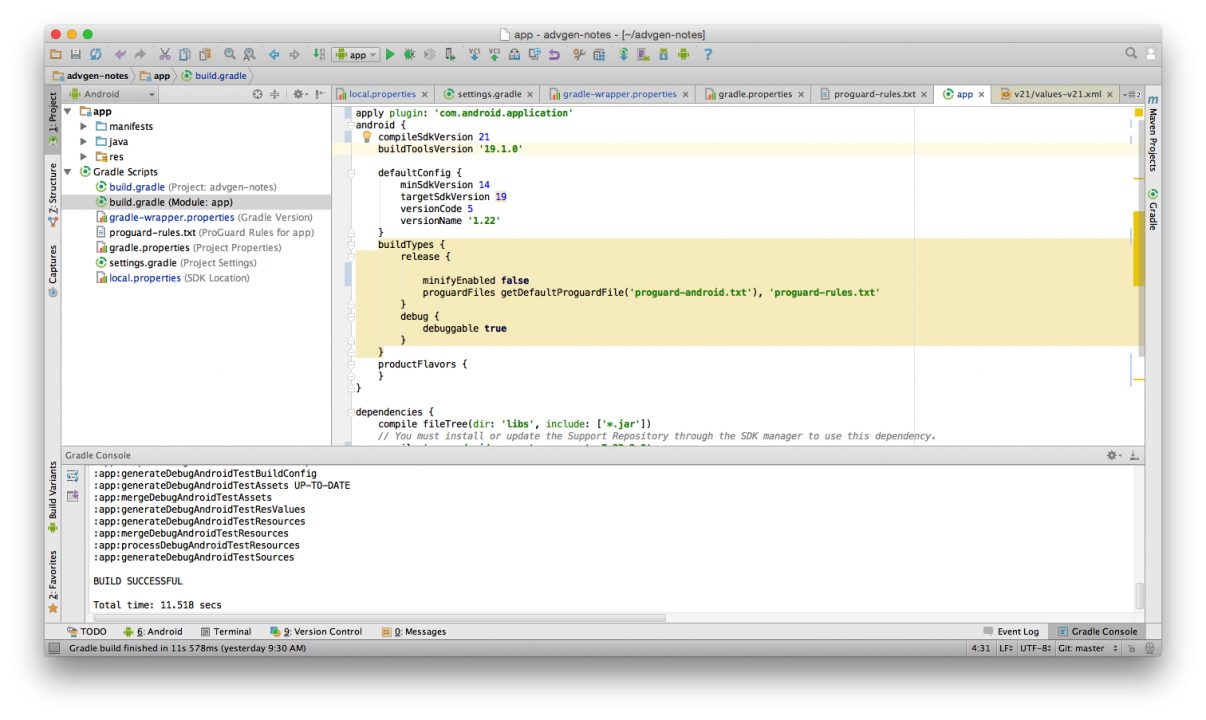 At first, I upgrade my android studio to 1.3 preview from 0.8.6. I have not upgrade for ages, that is good to have the newest version. I have used their beta version for a while, android studio doesn't sound too bad even the version is still in beta. Thus, I used 1.3 preview rather than 1.2 stable. However, I spent some hours to upgrade my existing projects to work with this version of android studio. But I found their Gradle which has some problems to get google play ads library. Even I installed Google Support repository and Google Play library. Gradle still cannot find the ads library.
Finally, I gave up. I went back to Android Studio 1.2, then that is good all!
Trackback address for this post
Trackback URL (right click and copy shortcut/link location)
Feedback awaiting moderation
This post has 13 feedbacks awaiting moderation...