Quick Fix for Android Studio - Alt+Enter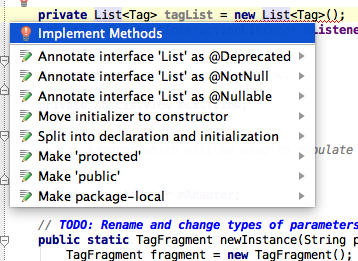 This is the first keyboard shortcut you need to learn if you use Android Studio. This is ALT+Enter. It opens to Quick Fix Menu, which has the suggestions about fixing the errors in the current line of code.
Trackback address for this post
Trackback URL (right click and copy shortcut/link location)
Feedback awaiting moderation
This post has 1247 feedbacks awaiting moderation...