Google Play Style Action Bar - ViewPagerIndicator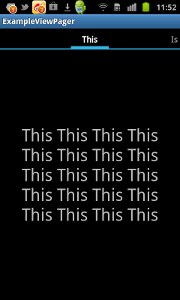 I want to add a Google Play Style Action Bar into my AdvGen ToDoList
acction. That will improve user interactions. I know that is doable in Android 3.0+, but I still want to Android 2.x. I know Android Support v4 can bring Action Bar into Android 2.x. It makes the solution is doable, but that is not a out of box library. I found ViewPagerIndicator opensource library. That make my life much easier!
Trackback address for this post
Trackback URL (right click and copy shortcut/link location)
Feedback awaiting moderation
This post has 100 feedbacks awaiting moderation...