Authentication for Angular .Net Core Project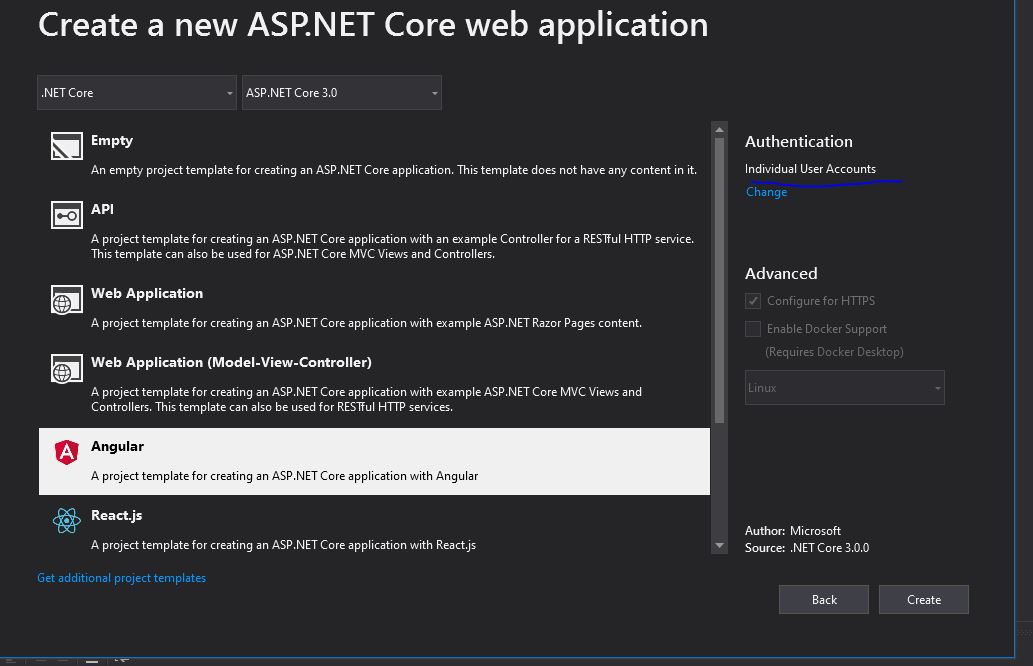 I have used Angular since .Net Core 2.2. In the past, I still can use identity framework core but you have to link the Angular with your api by yourself, you need to jwt serialization. But in the .net Core 3 with Visual Studio 2019, you need to create the angular project with by selecting the individual user account. Then the basic identity framework core structure will be generated for you. The user login and registration user page are generated. That is so easy and saved at least an hour work for me too!
Trackback address for this post
Trackback URL (right click and copy shortcut/link location)
Feedback awaiting moderation
This post has 514 feedbacks awaiting moderation...