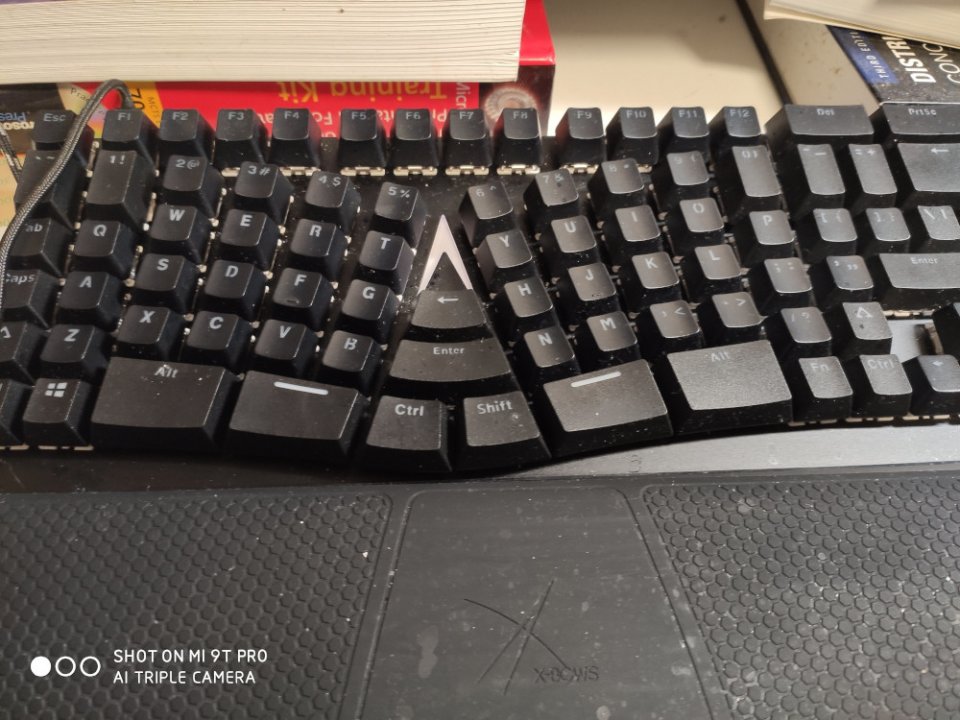 The X-Bows Keyboard started from the Kickstarter a few years ago. It has an unusual keyboard pattern, and it claimed to balance performance and comfort. That is a very attractive slogan. So, I bought one to test it out for USD$125 (Non-LED backlight version).
I took about two weeks shipped from China to Australia. Firstly, I have to admire their customer support very promptly. They answered my question unless than 24 hours. Secondly, their built quality is excellent; the keyboard feels solid. Thirdly, the pattern of the keyboard is quite unusual. It took me three days to adapt. After I get used to the pattern, the typing is fast, very similar to the standard keyboard. Moreover, it is quite ergonomic; it is a natural hand position.
Besides, the wrist rest is very high quality. I cannot find anyone as comfort as like this one
However, there are some downsides. Firstly, you have to very careful to update the firmware. First times, I did that. I "killed" my keyboard. Please do not worry, after I contacted their support team, and they gave me a software to reflash the ROM. Then it works again. Another downside is the keyword switch is Gateron, not cherry MX. I found the typing experience is a bit less comfortable than cherry.
In general, I love this keyboard.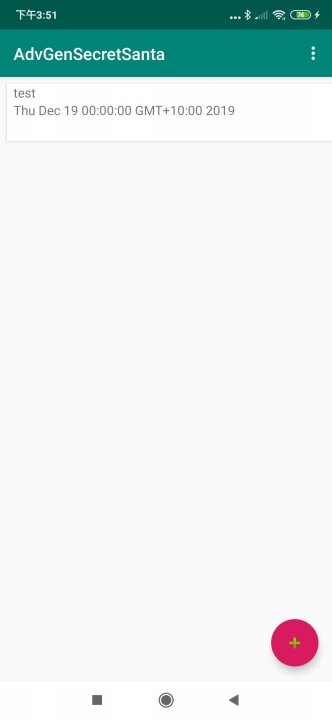 There is not listview in more modern Android SDK. The replacement of this is RecyclerView, that is more flexible, you can set the layout manager, such as LinearLayoutManager or GridLayoutManager, even you can build your own. But that is more powerful, then that is harder to use. The first program I built, I found it only shows the first element. Then I found in the layout resource file of list adapter, the root element cannot set the height to be "match_parent", if you set "match_parent", the first element will be occupied the whole list, then no room for another elements. So the solution is to the height to be the fixed value or "wrap_content.
There are a lot of ORM for Android. Previously, I have used Ormlite. That is quite good. I got a new personal project of Android App. This is a good to look around new framework I can use. I found Google has their ORM layer. That is not form the standard SDK. This ORM is from the Android Architecture Components. That is quite modern, and similar with others. It used annotations like this to define the mapping

Code
| | |
| --- | --- |
| | @Entity(tableName = "people") |
| | public class Person { |
| |     @PrimaryKey(autoGenerate = true) |
| |    public int id; |
| |     public  String name; |
| | |
| |     public int eventId; |
| | } |
But the Dao is a strange


public  interface DrawingEventDao {
    @Query("SELECT * FROM drawEvents")
    List loadAll();
}

Because it is a ORM of sqlite. You still need to write the SQL like this. That is the things I do not really like. Maybe I have been LINQ for too long. That is not easy to go back the SQL. But that is still much better than connecting with Sqlite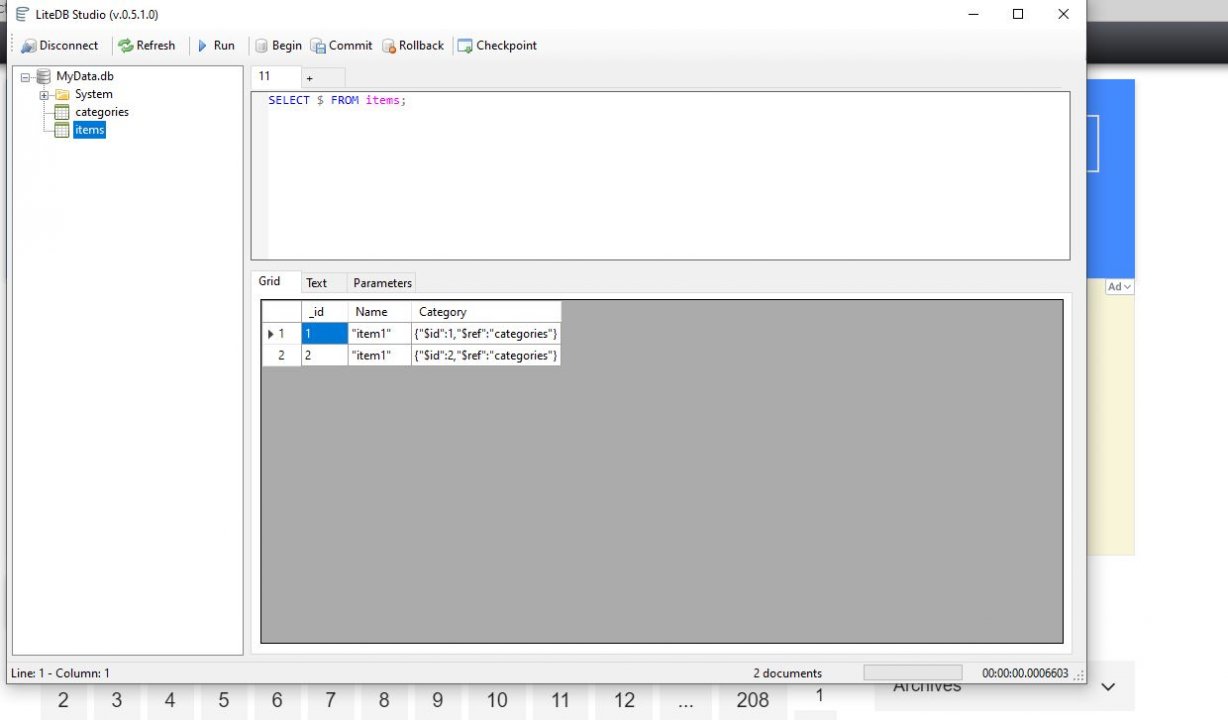 I got some old applications which is using spring.net and nhibernation with sqlite. By these names, you can know those frameworks are very old. That is the time to modernize them. I have research some local database solution. You can use System.data.sqlite, that is very light weight, but that is a plain sql without ORM. Or you can use MSSQLLocalDB with entity framework. But the SQL Express is still required. Finally, I found liteDB. This is a local NoSQL framework. You can add a single DLL into your project, not even simpler, just use Nuget to install it. The code syntax is similar with MongoDB.
Moreover, it has GUI tool LiteDB Studio, you can query the db file. Lastly, I checked the latest git commit is only 4 hours only. The project keeps to be active
I created the first project in Visual Studio 2019 in Mac. I have no problems, but when I tried to run it in my Windows box. But I got a runtime error for Angular CLI Timeout. I got exact same code of mac version. There should be no problems. After some investigations, because my windows box is old, that is a five year old laptop. Although mac book pro is 6 year old too, but that is still running better than my windows box. Thus, the angular CLI still can compile the client front end within the default angular cli timeout amount. Therefore, I just need to increase the timeout for Angular CLI. Then I tried it, to increase the timeout of Angular CLI, you need to change startup.cs at the root level of project. please add this line of code after spa.UseAngularCliServer(npmScript: "start"); (should be line 70)
spa.Options.StartupTimeout = TimeSpan.FromSeconds(500);
Then my project is working