Past a few weeks, openclipart.org had been down. Today, I went to openclipart.org. That is up again! We can download public domain vector images in there! Enjoy Free and Open images!
I found WordPress 3.3 is released.This version has a better uploader. Moreover, there is an improved dashboard user interface. I recommended you get upgrades. I have already my wordpress blogs!
Please click here to download the latest version or use the update option in wordpress administrator panel.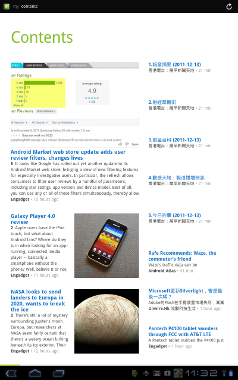 I found RSS is not very presentable format. That is very hard to read. A few days ago, I found a good android app, Feedly. It fixed this problem. It used a magazine style interface to present the RSS. That is very good.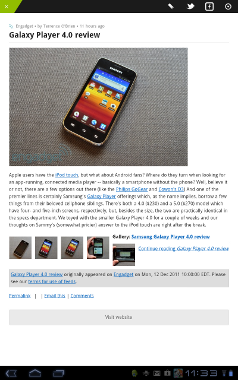 It has some build-ins RSS feeds which is in wide range of topics, such as IT and Business. Also, you can link it with your Google Reader. That is so cool!
In addition, not just the feed is presentable. The interface to view individual item is cool too!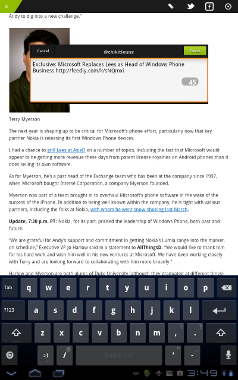 You can use it to share the item too within a click!
Please click here to download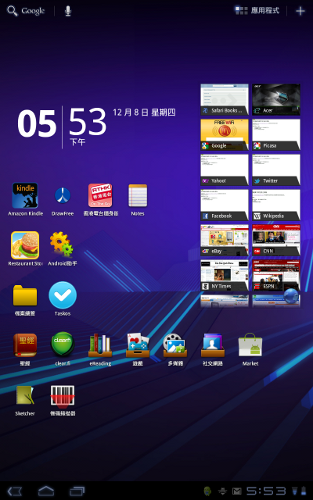 Yesterday, I connected my A500 to my computer. I can do some debug works in this tablet. That is not Plug and Play. You have to download the USB driver in acer. Please select tablet-> Iconia TAB-> A500. After you installed the driver, then the tablet is set to enable for debug and plug-in the tablet via USB. That will works fine!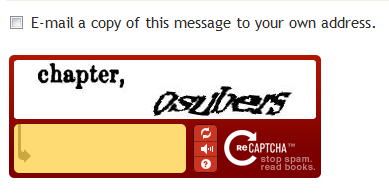 I got a lot of spam from the Joomla contact form, I need a captcha plug-in. Actually, there are a lot of anti-spam plug-in in Joomla. But they are fairly complex, some of them even have a custom-build contact form. That is too much.
After I spent some time to research on the internet, I found a plug-in calls Joo ReCaptcha. That is very simple. After I installed that, the contact form will have ReCaptcha image under the input fields. That is great!