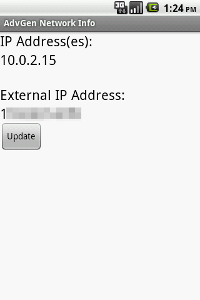 We built a tool to check network information in your Android. It will find out all internal IP addresses and the external address. That is very useful for your developer and to do security audit.
By the way, I found even I am using 3G to connect internet. It only has a private network address!
Please click here to download
or
Scan this QRCode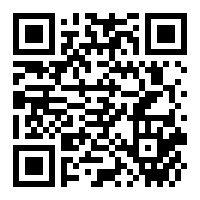 I am building a Joomla Component. I found there are some Javascript errors in core.js when I click the actions. I have found out these two variables are required.

Code
| | |
| --- | --- |
| | <input type="hidden" name="boxchecked"/> |
| | <input type="hidden" name="task"/> |
Moreover, the form needs to be named as adminForm. That is because core.js has some javascript to do the validations. It will access your form.
When I install a new plug-in, I got this error:
"JFolder::create: Could not create directory plug-in"
Later, I found out the cause. The parameters in configuration.php are not configured correctly.
Please make these two lines in configuration.php pointed to the correct directory.

Code
| | |
| --- | --- |
| | var $log_path = '/home/user/public_html/logs'; |
| | var $tmp_path = '/home/user/public_html/tmp'; |
I found some friends who are not in MSN for years. But yesterday, they suddenly came online again! They are always online too! Moreover, their MSN photo changed to a sexy girl. They will send me a "Happy Holidays" message too! Then they will send another message asking about dating. I know those friends well, these should be their actions. I think their accounts hacked. Be aware!
There are a lot of rumors said Google will release Nexus Tablet very soon. I am not sure that is true or not. But I found Google need to have a flagship tablet. I have a lot of friends switched to Android Phone camp from iPhone. But in the tablet side, most of the people are still using iPad. I believe Android tablet has not won much in tablet market share.
In addition, I am an Android App developer. We have a dev phone which is Nexus One. That is a standard to follow. But we still have a dev tablet yet!
WE NEED a NEXUS TABLET!!!