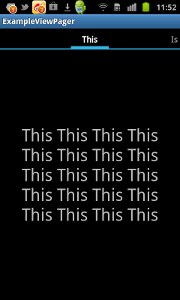 I want to add a Google Play Style Action Bar into my AdvGen ToDoList
acction. That will improve user interactions. I know that is doable in Android 3.0+, but I still want to Android 2.x. I know Android Support v4 can bring Action Bar into Android 2.x. It makes the solution is doable, but that is not a out of box library. I found ViewPagerIndicator opensource library. That make my life much easier!
Finally, I replaced my Galaxy S with Galaxy S3. It got the same type of box as Galaxy S.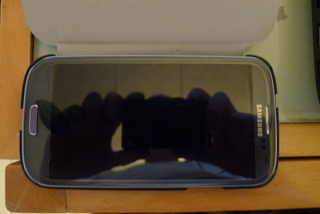 But there are a number of improvements. That is more stylish and more light! Moreover, that is faster. I found Skype in Galaxy S is very slow, but Galaxy S3 can handle this without any problems.
Lastly, the screen is much pretty!
There is an option to turn off VirtueMart Logo.
1. Go to the VirtueMart Component in Admin.
2. Click Admin->Configuration.
3. Go to the "Site" tab.
4. Unchecked "Show footer".
Finally, all VirtueMart will be gone.
Div table is more flexible. But Before IE8, it did not support display:table. If you build a table for old browsers, please use the HTML <table> tag.
I wish to add a shortcut in the control panel in Joomla.That is the homepage of admin interface in Joomla. So that, the user is easier to access a component. That is so easy!
You just need to modify \administrator\modules\mod_quickicon\mod_quickicon.php
And at the end of the file, adding the following codes:

Code
| | |
| --- | --- |
| | $link = 'index2.php?option=com_virtuemart'; |
| | quickiconButton( $link, 'menu_logo.gif', 'virtuemart' ); |