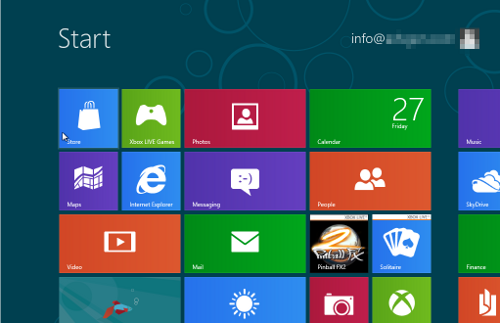 Today, Windows 8 is officially launched. Moreover, Microsoft has a value upgrade deal, in Australia, that is only $14.99!
I have tried the Windows 8 Preview, that is more faster and it has IE 10, which is far better than IE 9!!! But the key improvement is in the touch interface, it has Metro UI which is the revolutionary changes in interface design! That is the reason I am considering to buy the new Dell XPS 12, that is notebook and has a touch screen. Dell calls it as the Convertible Ultrabook! The screen can be flipped over, turned into a tablet. That is so cool! For work, because it has a keyboard, I still can use it to do programming and operate Windows in the traditional desktop. When I backed home, I can flip over the screen and turn it into a tablet. Then I will switch it into Metro UI mode and use touch instead of typing. I think that is the best way to use Windows 8!
P.S. Dell has the newly released Latitude 10 tablet too!
Yesterday, I rented a cloud server from Rackspace. This server installed Windows Server 2012.
This is my first times to use this operation. It is using the similar interface with Windows 8, that sounds a kind of Metro UI and without a "Start" button. I found I need some time to learn, I have spent 10 minutes. I did not find the control panel and IE successfully. Finally, I typed a URL in windows explorer, then I got IE opened.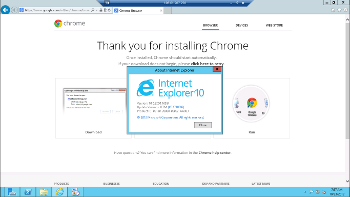 That is IE 10, which is same as Windows 8 too. Moreover, I found that is much much faster than IE 9.To sum up, that is faster and need time to adapt the new interface!
I found the cost of traditional Online PPC Advertisement is increasing. That is because more people are using Online PPC Advertisement, therefore more people are getting in the bid of keywords. Well, even I said that costs more, that is much cheaper than other traditional media. I think we need to still work hard on finding a creative way of free advertisement, such as blogging, twitter and facebook. Cutting cost, mates.
Recently,I did some researches for Entity Framework and LINQ to SQL. I found Entity Framework sounds better. It got better facilities. It can generate data tables from EDX and if the tables can generate the updated classes from the database. If you are using LINQ to SQL, you need to update manually. Entity Framework sounds a more completed ORM, LINQ to SQL is only a tool to translate the objects into SQL. But I think LINQ to SQL is more lightweight.
I found a good Jquery Light Box Plugin, ColorBox. I love it, because it supports to load iframe in a light style. That is a better way to load a sub-page rather than using a pop-up windows. It is less annoying. Moreover, that is easy to use, just like this:

Code
| | |
| --- | --- |
| | $(".iframelink").colorbox({ iframe: true, width: "80%", height: "80%" }); |