During recent Years,"Social Media" is a popular term in the marketing world. A number of people have asked me what is "Social Media Marketing". Social Media is a good tool for marketing. It helps to spread out your name from your friends to their friends, then from their friends' to their friends' friends etc.
You need other good tools. You still need a website. There is a limited information in social media. You need a website to put the detailed information. Moreover, a number of people are still using search engine. You still need a website for search engines to do indexing. Lastly, you need a website to build your corporate image! Please do not forget the old good tool!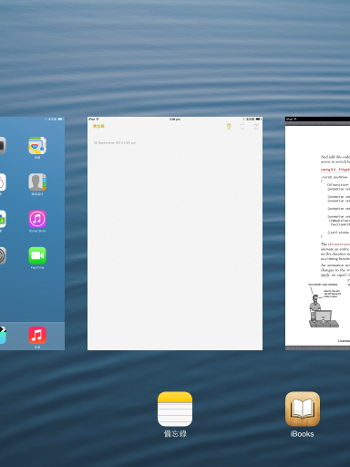 I spotted two new features. Firstly, there is the new multitasking UI. In older version, you can see the icons of the running apps. This version you can see the screen shots by pressing menu button. And then just press the screen shot, you can switch the apps.Well, that is in android world for long time.....
The second one is a bit annoying. It will authenticate the connection cable. It will reject all non-authorized cable. My one is non-apple one, I cannot use it to charge my ipad anymore/
After I updated the android studio and I run my project, I got this error: NoSuchMethodError: com.google.protobuf.LazyStringArrayList.(Lcom/google/protobuf/LazyStringList;). I cannot build the project. The problem is the old protobuf jar still in lib folder. Then just delete the file, protobuf-2.4.1.jar in [drive]\Program Files (x86)\Android\android-studio\lib. All should be working fine now.