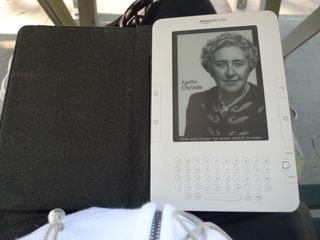 I bought some books from App Store before, but I like Kindle more. I am more prefer to buy books from Amazon. This is because Kindle apps can support multi-platforms. If I buy a book, I can use it in my iPad, Kindle and S3. That is so convenient. If I buy a book in App Store, I only read it via iPad. In that logic, buying a book in Kindle sounds more value for money.
Because my router is melt down last year, I got some new gears for my home office network. I got a new gigabit Ethernet switch for my office. For the internet speed, it won't affect at all. My old Ethernet was already faster than my ADSL 2+ connection, but now, the network is much better for internal files transfer via my office network! This is everything happened in the wired network! That is light speed!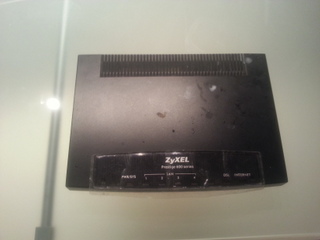 Around 2006, I bought this zyxel router.That is quite good, it has a web interface. Moreover, it has a command console to set advance configurations, such as loopback. That is quite good. However, recently, the internet kept to drop off. I needed to reset the router. A few days, the router was completely "melt down", DSL light was off and power light kept to flashing. In addition, I typed the router ip and try to login there. That was not working at all. That is 6 years time, I think the lifespan of router reached the limit. Finally, I had to say goodbye to it. It did a great job!
After that, I got a router and gigabit Ethernet switch! That is a time to upgrade too!
Recently, I have a lot of clients moved their services to cloud services, they are trying to remove their server rack. That is good for small businesses, they don't need to spend the money to maintain their servers. But the cloud backup storage is relative expensive and that is not very fast to get the data from servers via broadband. Thus, there is still some draw back.
To implement Singleton Pattern in C#, that is easy. I like to static class. For example:

Code
| | |
| --- | --- |
| | public static class GobalData |
| |   { |
| |     public static Group Group {get;set;} |
| |   } |