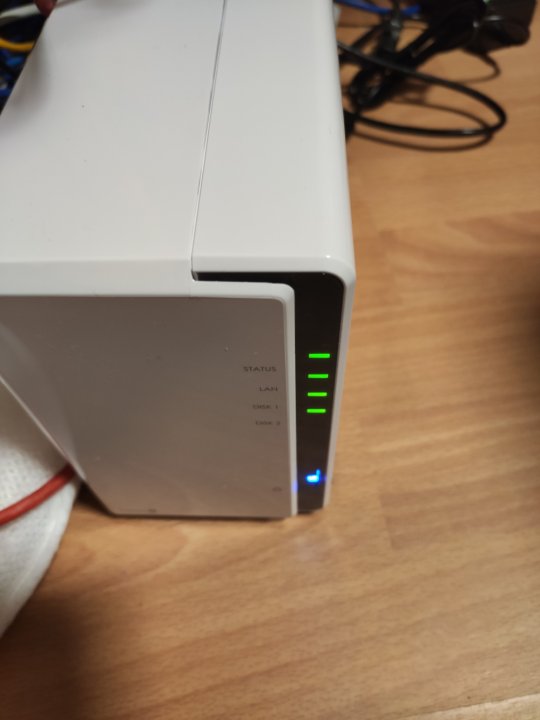 Tomorrorw 1 June, 2021, Google Photo will end up their offer for free backup photo from the users' phone. Well, I have used Google Photo to backup for more than 4 years. Actually, I thik that is fair, in the world, there is no such things calls "Free Lunch". It gave me some monmentums to buy my own NAS to backup. After some researches and listened a number of podcasts, I believe Synology is my best option. It has Moments which is a replacement of Google Photo, moreover, it has Synology Drive which is very similar with Google Drive. You can sync your local folder with NAS. The major benefit is to have Synology, it has QuickConnect technology. It will do all sort of things such as router by pass. Thus, you can access your NAS from internet. It makes my phone can access all data in Synology Drive and photos in Moments from outside. Also, I won't need to download the data into my phone, I need to access the data I want from the app, that is very handy. Now, I don't need to keep a lot of data in my phone. At the end I bought the basic two bays version of NAS DS220j. That is because of my limited budget. If I have more money, I will buy a 3 bays version and running RAID 5, which is more effective to use the hard disk. Anyway, it is good enough. I uploaded all of photos to Moments, that is very useful, although the AI is not as good as Google Photo, I cannot do the photo search as good as Google Photo. For Synology Drive, that is exactly did what Google drive can do. Lastly, I installed USB Copy Plug-in, so it will copy the NAS data into the external hard disk as another layer of backup
Recently, I got a request from my client. She wants her Surface Pro 4 to have two external monitors as soon as possible. The easiest solution is to get a docking station, but the dock station is not available in our local stores, around $300. It costs a fair amount of money. In the end, my solution is to use the mini-display and using USB 3.0 adapter to convert the USB 3.0 to HDMI. I found the issue because Surface PRO 4 can have two external monitors, but one of them required the duplicated screen for the surface pro. Therefore, it only supports two screens. Luckily, that is not the problem for my client. She is only two external monitors, and she did not require the main screen at the Surface Pro, which is too small for her. But that means Surface Pro 4 CPU is only supporting two screens unless you get a docking station that has its graphic card inside.
As I remember, when I copied a service class from my previous system. But I got this error striaght away: can't resolve all parameters for InvoiceService: (?). I checked it should be in module class, imported the modules I need for the constructor. Finally, I found in Angular 8, that required @Injectable at the top of class. A silly mistake...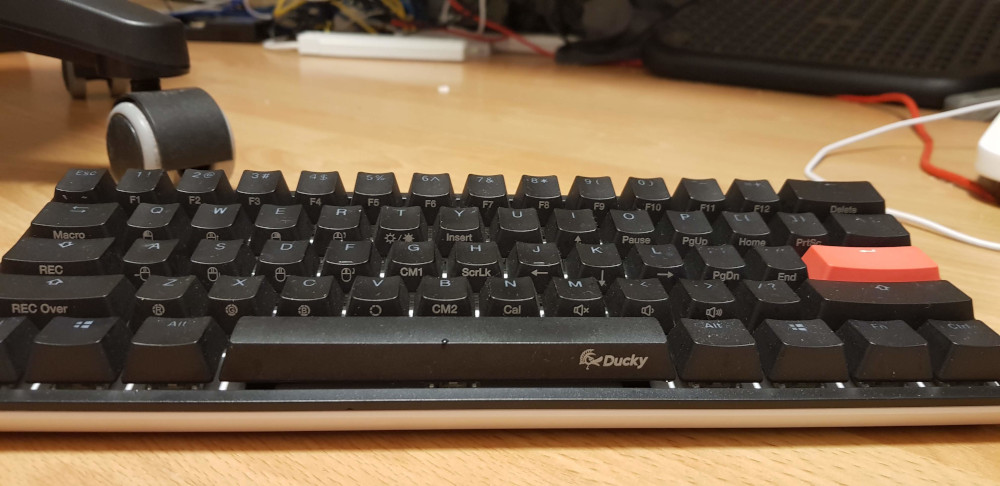 I tried to use a Keychron K8 for a few months. I found some problems in bluetooth connections. I found some times, the connections will drop off. Moreover, if I switches computers, the keyboard need a few seconds to connect(Actually, that is not a big problem). Now unless, I need to use a Mac Mini(a Secondly Computer) then I will use a Keychron K8. Because I do not need to have too many wires. Moreover, if I need to use Mac, I must switch PC and Mac at the same time, In this situation, using Keychron is the best solution and smooth solution.
In the most of time, I will use a Keychron K8 in the wire mode for the office laptop, No doubts, Keychron K8 is a good keyboard. And I will use my Duckey One Mini for my personal PC. Because that is small, my desk still have space to have a small extra keyboard.
I wish to change the format title in header in one of my wordpress websites. I know I can define a custom function to change that. I tried that, that is not working my template. Finally, I found a cleanest and easiest way to do, without writing a single line of code. That is to install Yoast SEO plug-in. This plug-in can allow the user to define page title in header for each page and post. That is very flexible. Moreover, it has a lot of placeholder too, such as site title, page title and post title.