When you use Windows 8.1 or older, you wish to synchronize your folders with Sharepoint Online or Onedrive for Business. You need to download a plug-in call "Onedrive for Business". Moreover, you need to put the SharePoint or OneDrive URL manually. In Windows 10, that is easy! All you need to do, going to the folders you wish to synchronize in Sharepoint or Onedrive in your browser. Then you can see a "Sync" in the toolbar. Then you need to click; then Windows will synchronize the folder. You will see the folder in your file explorer too. No software is required to install and I tried that works in Edge and Chrome!
After I switched my Xamarin Forms app from Normal Form Activity to FormsAppCompatActivity. This can provide more function in Material Design, such as TextInputLayout. But I got this error:System.MissingMethodException: Method 'Android.Support.V4.Widget.DrawerLayout.AddDrawerListener' not found. I found the problem is from the libraries. After I updated the latest Xamarin Forms Library in Android Project. That works!
I got an error when I built my application. The error said 'No xmlns declaration for prefix "local". Because I used the xaml, I found the compiler did not check the error in xaml file. As a result, it got the runtime error like. This is very easy to solve. Please search all xaml files you used local has this xmlns:local="clr-namespace:[your namespace]"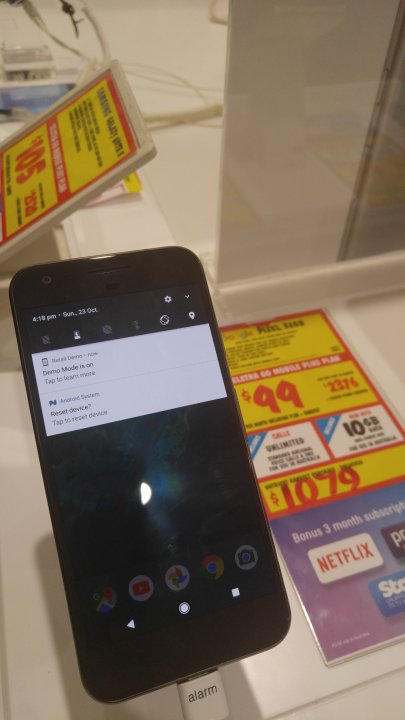 Last week, I saw there is a real phone of Google Pixel in JB HiFi. That is the first phone calls "Made By Google." Officially, there is a first real Google Pixel, but HTC builds that.
Although JB HiFi got a real phone and allowed the customers to try it, a few customers were waiting to try that phone too. So, I can have one or two minutes to play. Firstly, the AMOLED screen is very very sharp. I love it, and the phone with Android 7.0 is very fast and smooth. Also, the phone is light too and looks beautiful. However, my wife said that looks iPhone 7. In general, that is not bad.Unfortunately, I need a dual sim phone, because I need to travel oversea a bit.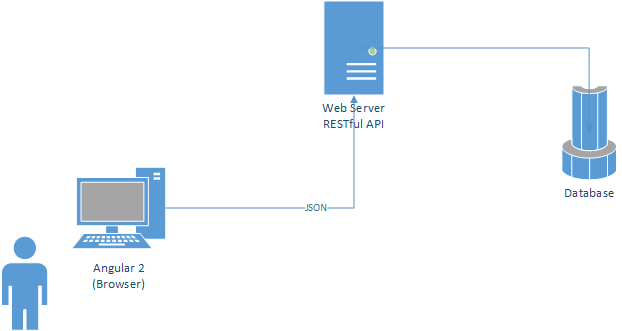 Yesterday, I went to Angular hackday in Brisbane.That is very good and informative. I learned a lot. However, a lot of people asked how do I bind the data object to an angular page. I think that is a good question. I asked myself before; we can do similar action in asp.net MVC. Angular 2 required being compiled into a package to be browser It looks more similar to a server script that a javascript framework.
Angular 2 is an MVVM framework. It only deals with ViewModel. This design is completely separated to be view logic from the server, put them in the browser. The application logic is in the service layer where connects to database. Angular two will run on Browser. Between those two layers will communicate by JSON. The architecture showed in the diagram.