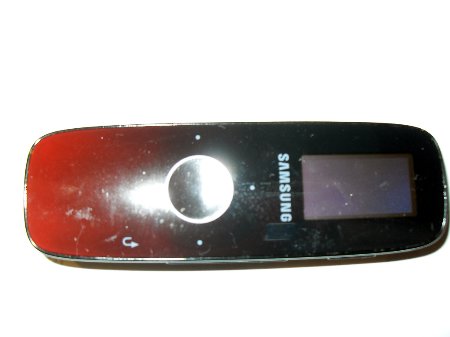 My old mp3 player is broken. I just bought last year July in Hong Kong. I won't complain much because that is very cheap only HKD$250 and has 4GB storage. So, I decided to buy one with a proper brand. I chose Samsung U4. Fristly, that is stylish. But after around 3 days, you can see in my photo that is full of my finger print. Secondly, it has a reasonable price, I brought it in JB Hi-Fi for AUD$89 for 4GB. Thirdly, it has a high sensor button. No phyical button pressing, that is cool. But it is quite hard to use. That is so easy to push the next button. I think the greatest feature is the menu structure, I quite like that. It has multi-languages menu and it can listed the songs by the entry date.
I believe a number of people will say Resharper is a good reflectoring tool. But that cost money! I found an alternative product, CodeRush.The express version is free of charge. But the functions are very limited, such as renaming and promote a local variable to a class variable. Yes, there are no free lunch.
I have downloaded and installed Skype 4.0. That is a completely brand new interface. A ton of improvements are added. In the keypad page, a SMS button is added. So you can type in the number to send sms. In the older version, only those in your contact list can be sent SMS. Moreover, if you click your contact, the call history of that contact will be loaded. That is like a CRM. I love that!
For sound quality, that is a great improvement too!
To Download at http://www.skype.com
I am looking for the tools to do a Multilingual Joomla. I found Joom!fish. It works prefectly fine, if your website has a same structure across different language version. But in my case, that is hard. Because each version has a unique menu structure. All of them are very similar, but not exactly same. So, Joom!fish is not a solution in this case.
I have just checked Dell Australia Homepage. Latitude XT2 price is released. It costs $4114.