I downloaded the early access version of Chrome in Linux from Google Developer Channel. Note that, they have warned that is not a version for general public.
So far, I have not crashed from my chrome in Linux yet. The performance is not bad. That is very similar with my chrome in Windows Vista.
Lastly, I don't recommend you to download this version. I have installed in a VM running Linux. That is not my main computer.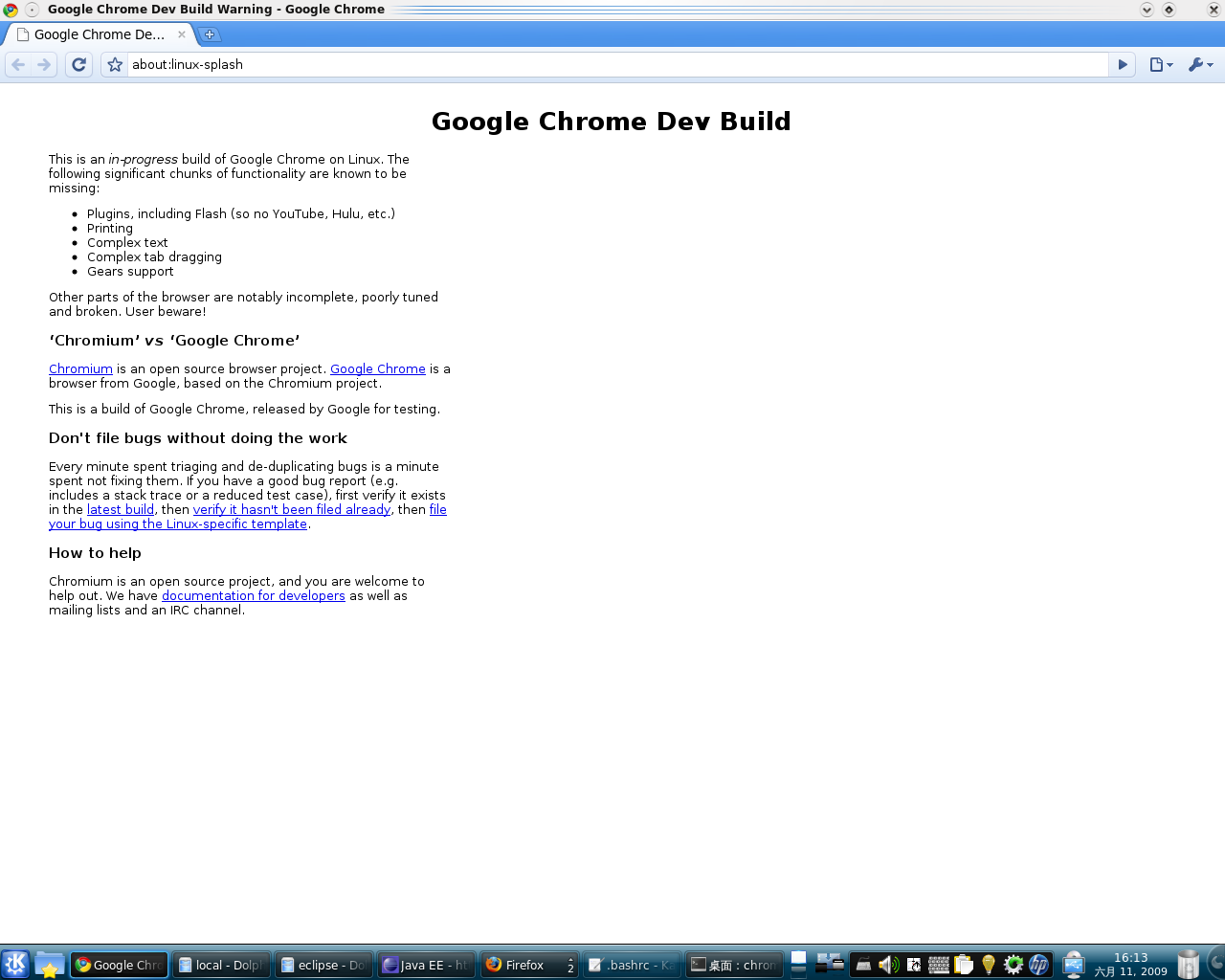 I am learning Google Web Tools. I can use Java in the webpage rather than just Javascript.
http://code.google.com/webtoolkit/
Moreover, that is support Google App Engine.
I am writing my joomla component. In admin console, I got an error "500 - Layout "default" not found". That is because under views/[component name]/tmpl is missing a template file. The template must be named as default.php/