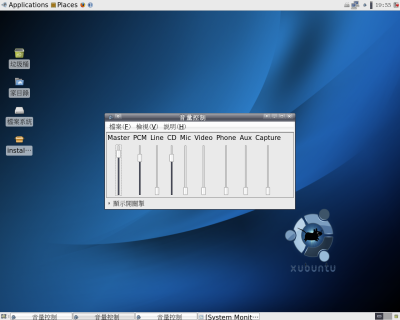 Google Chrome OS is simple and quick. Please don't forget XUbuntu as well. Although XUbuntu is not customized for Atom, but that is light-weighted and fast. I got a VM with 512MB, that took less than 30 seconds to boot up. Moreover, that is a completed OS, not just a browser only!
Our friends started to use a paper christmas card rather than ecards. Because that is more human touches. I still spend some ecards out, but every one turned back to ask whether that is a virus. Yes, so many virus is to pretend an ecard. So, I need to start using a traditional paper based card!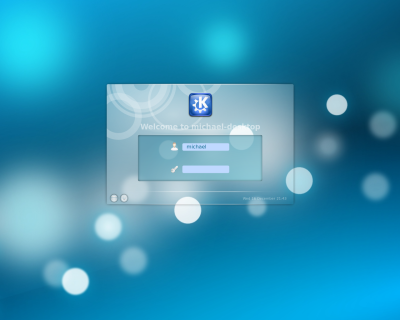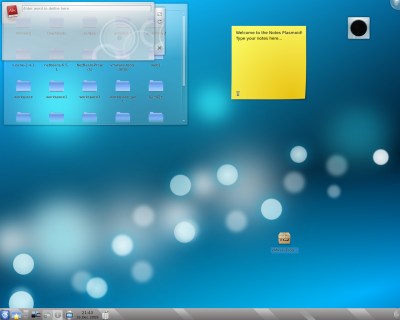 I have the new interface, that is not major changes of new internet I found so far. The task bar and Widgets are nearly same as 9.04. That is still 9.X. So, I believe that is not major changes. Anyway, the interface looks more more pretty!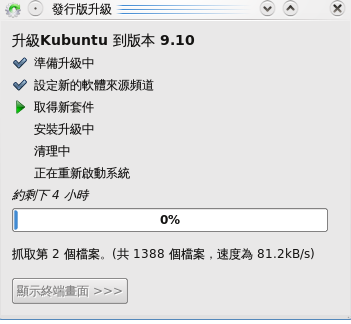 Kubuntu 9.10 is released for a little while. But I still have not time to upgarde. Today, I will start to work around lunch time, so I have free time on the morning. Yes, I am doing a upgarde now.
I clicked the notification icon first times, but I forgot to close Adept. For upgarding, you need to close it. After I closed it, the notification icon is gone! There is a helpful command, ALT-F2, then type in the box,update-notifier-kde -u. The upgarding window will pop up.
Well, the upgarding process is still going, that takes around 2 hours.
Reference Link:
https://help.ubuntu.com/community/KarmicUpgrades/Kubuntu