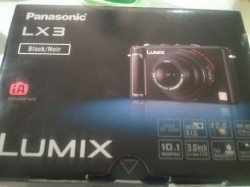 I already have a Canon 30D, actually, I don't need to have another digital compact camera at all. BUT THAT IS TOO HEAVY TO CARRY AROUND!!!! Thus, I consider to buy a digital compact camera for travelling. Then in my list, I got Canon G12 and LX5.
Well, I found G12 is still heavy. Then, LX5 seems to be the winner. It is lighter and smaller than G12. It can take photo in 16:9,4:3 and 3:2. But it costs around $7XX. That is out of my budget. Too bad. Luckily, a friend recommended me to buy LX3. That is older version of LX5. That is only less zoom power. Bingo, I don't mind that. Finally, I got a LX3 in eBay. That is around $400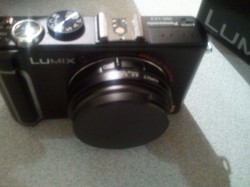 It came with some free gift, such as case and LCD protectors.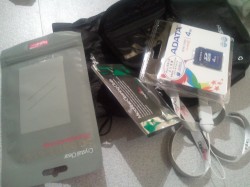 (Note that: LX3 got 3" LCD screen, it is larger than the other cameras. So, LCD protectors doesn't fit at all. )
Android 2.3 added a feature calls Near Field Communications(NFC). Therefore you need to put your phone near a NFC enabled sticker or posters, you can read the message inside the NFC enabled stickers or posters. Please watch this video(9:55) from IntoMobile. There is a demo about it.
We were waiting for Android 2.3 for long time. This week, Google finally released Android 2.3. There are a few key improvements:
- better and faster UI
- a new soft keyboard
- a one-click cut-paste
- More gaming supports
- support WebM and VP8 video.
I think to learn more about it, let us watch the video from Google
Using under Creative Commons Attribution 2.5
I am looking forward to upgrade my Galaxy to 2.3 (if that will be possible :-)!)
Reference:
Android 2.3 Platform Highlights (Google)
If you press Ctrl+ALT+DEL in a remote desktop client, it will send back to your local machine. I cannot find any menu options to do that, like VMWave Workstation. I found a useful article form Microsoft ,List of the keyboard shortcuts that are available in Windows XP. It stated you can use Ctrl+ALT+END to send a Ctrl+ALT+DEL command in a Remote Desktop Client.
Wordpress is great! They got a minor version update. There is some security fixes. Please go to Wordpress.org for the download