Tables Function in TinyMCE at Joomla

By default, Joomla is using TinyMCE in advanced mode. Even it calls "Advanced Mode", the functions are very basic, it is without any functions to control table, such as adding/deleting rows.
Acutally, TinyMCE has this kind of functions, You do not need to install any new plug-ins. Please go to Administration Panel, Click->Extensions-> Plug-ins-> Plug-in Manager: Editor - TinyMCE -> Select Functionality-> Extended.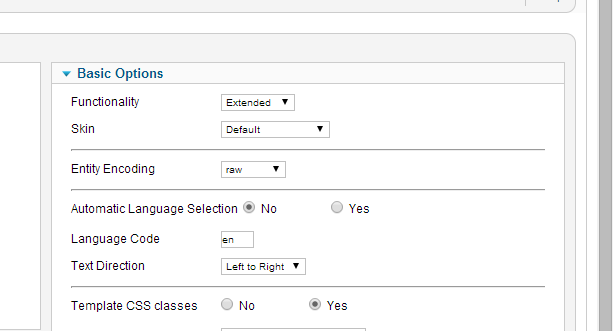 There will be an extra row of icons in the TinyMCE.
Trackback address for this post
Trackback URL (right click and copy shortcut/link location)
Feedback awaiting moderation
This post has 2 feedbacks awaiting moderation...