Surface Roadshow at Carindale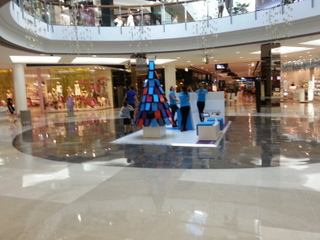 When I did my shopping at Westfield Carindale, I found there was a roadshow for Microsoft Surface. That was interesting! In front of the counter, there was a Christmas Tree which is made of Surface. That sounds very geek! Beside that, there is something real! There were a few surface 2 and surface pro 2. I tried a surface pro2! That is cool! It has Windows 8.1, not the RT version! Moreover, it has a touch cover, which has a physical netbook size keyboard. That is better than surface which has only a soft keyboard. I think if I have money, I will buy that as a chirstmas present for myself!
Trackback address for this post
Trackback URL (right click and copy shortcut/link location)
Feedback awaiting moderation
This post has 20 feedbacks awaiting moderation...