I have built a new website in Joomla 1.6. I found a component which is designed for Joomla 1.5. It cannot work. The error message is "Call to a member function getUserStateFromRequest() on a non-object". I did research. I found a related post in
Joomla Forum. That is because in Joomla 1.6, $mainframe is not existed anymore. The component I installed is tried to call getUserStateFromRequest() from $mainframe. Then the solution is simple.
Please add this in /administrator/index.php

Code
| | |
| --- | --- |
| | global $mainframe; |
| | $mainframe = JFactory::getApplication(); |
Under "$app = JFactory::getApplication('administrator');"
Now, that is all works now!
Yesterday, I removed my SIM card from my Galaxy S. And then I turned it on. So that, I can use it as a wifi device only. After I did some tasks, I plugged back the SIM card into the phone. Then I had a problem. The user data are gone! I did debug on my phone. I found SQLite database are gone!!!!! As a result, I have to uninstall apps and install them again! This is the only way to make those apps work again! So poor. So, please re-think before you remove your sim card from Galaxy S. That may be a problem which is unique in my phone, but you should be still cautious about that!

Yahoo Mail has a new interface. I tried it. There are not many new features. Only things I notified is Facebook Connect. You can use it to get your facebook friends' news. Moreover, it introduces back the paging function on the mail. That is much better to find email. Lastly, I like the new blue color skin!
I know there are a number of software can generate HDR photo. But most of them are not free. I am a fan of opensource. Thus, I am keen to find whether we can use any opensource tools to generate HDR photo. Finally, I found a tutorial about this. This tutorial shows how to GIMP and its plug-ins generate a HDR-like photo.
This is my final "product":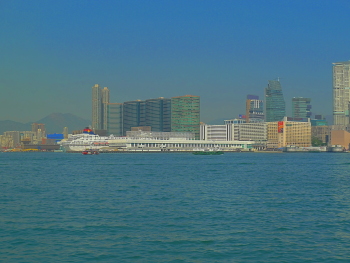 It looks much better than before, this is a more artistic photo!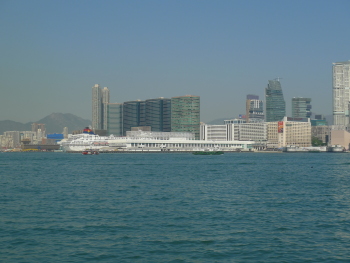 Although that is not 100% true HDR, but it looks very very close to a HDR photo.
I went to Harvey Norman today. I found the price of Viewsonic 10s tablet, now is $499. That price is attractive. It got a 10 inch screen. But I think that does not support Android Market, because in their website, they instructed the users to download apps via "AppDowload". Thus, I have to play the real product for a few minutes before I buy it.