Recently, Google launched their latest product, Google Glass. No doubts, that is a very creative product. No screens at all, the glasses will become your display, and no keyboards at all, it uses voice commands. Moreover, it has a camera in the glasses. So, you can use it to capture what you see into Youtube or translate the words you just saw into a different language. That is very sci-fi and too advance. I think the general public is not easy to get used to this kind of operating computer. Moreover, the price of Google Glass is an serial consideration, whether that is too expensive.
That is very hard to set the boot order in in XPS 13 Ultrabook. Even we tried to select the option boot from USB drive in the Windows Boot Manager. But we found the way.
Just following these steps:
1. Turn on the PC and press F2
2. set secured boot in the boot option menu to be disabled
3. change usb drive to be first in legacy list
4. Set the boot list to be legacy list
5. exit and save.
Then plug-in a bootable USB.
My company started to use Team Foundation Service, which is the Team Foundation Server On Cloud. That is free to use up to 5 Users for each project.
I found that is useful for us. That saves the administration effort to manage a Team Foundation Server in our Office and save the cost of hardware. All Server Load goes to Microsoft. In additional, we can always use the latest version of Team Foundation Server. We do not need to worry about upgrading the software and install the patches. Lastly, it has a nice interface for Agile Development. We can create the user stories and do the sprint planning. That is so great! I highly recommend this.
P.S. It support GIT. We started to use it for our PHP projects too.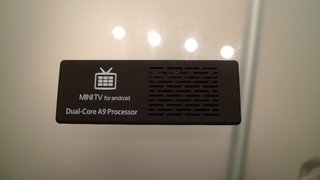 Recently, I went to Hong Kong. I bought an Android Dongle(MK808). That is so powerful. Although that is very small, it is similar with a USB thumb drive, it has Android 4.1.1, Daul Core A9 CPU , 8GB storage. That is so powerful!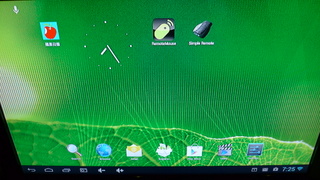 It turned my TV into an Android TV. I can browse the websites and watch youtube in my living room with a big screen. Its speed is ok and I can install the apps from Google Play in that. Generally, it is a small Android computer. Moreover, it supports Bluetooth and wifi, with two USB ports and HDMI!So it is so cool and only costs HKD$658.
I found the cloud solution is essential for my business. That is so hard to keep our own infrastructure. The cost is not just for buying some hardware. The difficult part is requiring someone to maintenance them. Moreover, we need some applications to access from multiple locations. Either we have many laptops
or going to cloud ...