I have installed an Atahuapla Theme version 3.2, in my wordpress blog. I found the google map in my blog is not working well. The map image is not showing. The problem is so easy to slove. I updated it to the latest version 3.4.4 and disabled the inline Google map plug-in. That works fine. I will use this, because that looks tidy. Moreover, I can add my own image as the header!
I found Twitter got a new function. We can create a list to group up he people I am following. I am following around 300 people. So, The first page of my twitter will be flooded the updates less than 3 minutes. I can't read the updates at all. I need to categorize the people I am following. I know there are a lot of twitter clients to provide a list to organize the updates. But the web interface is the most accessible way, it is without any software installation. Now, I can have my blog friends' list, News and Goggle Updates list. That is similar to reader the rss feeds. Lastly, the lists are public or private.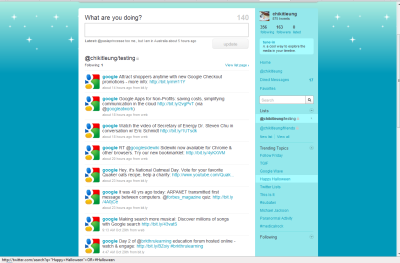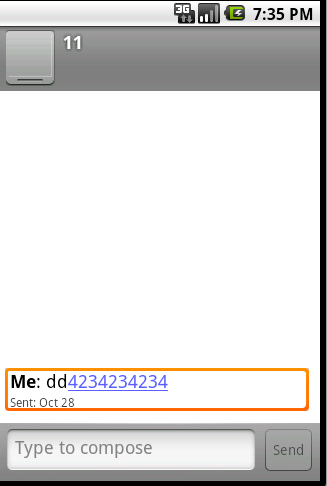 That seems to be Android 2.0 - Messaging not much different. The new version has the photo of contact shows on screen.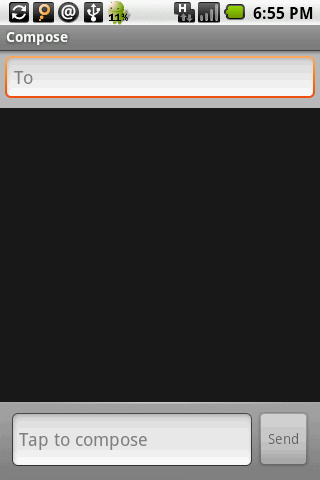 But there is a search function. That is very helpful.That makes SMS messaging is more auditable. I always lost the track on the information in SMS, because most of phones cannot search in SMS.
Android 1.6 is released not long time ago. While I am waiting for a ROM update of Android 1.6 from HTC, Android 2.0 is released this week. Wow that is a power of opensource. Moreover, there are a lot of great upgardes. I found the new version got a multi-touches virtual keyboard!(What does it mean there is multi-touches support by 2.0?)
There are a few key features updated:
1. Contacts and accounts
- multi accounts sync are supported
2. Exchange supported (Offically, I am using HTC Magic, I can sync with the MS Exchange).
3. Camera support enhanced
- such as built-in flash, Digital zoom
4. Better Virtual Keyboard
- it supports multi touch keyboard
5. New browser with HTML 5 supports
6. New Media framework
For the User Interface, I found some icons are updated, such as Phone, Contacts and Messaging.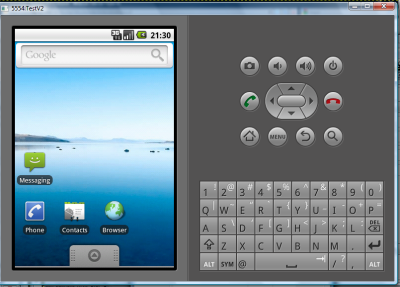 Homepage