I have been asked to build a library management system for my church. That is very very simple system. The system only needs to track the borrow records. I don't think that even needs a database. Orginally, I planned to use serialization for storing the records. But if in future, they want the records to be viewable on our church website as well. Then I need to port the records to the database and change the application to use a database. OK, maybe, that is good to install mySQL in the computer. Well, that is too over-kill the resources. So, I found Sqlite. It can relpace the flat system to store the record. Moreover, it has an ADO.Net driver and is fully supported by NHibernate. In the future, I can port the codes to another database technology by changing database driver in NHibernate. Finally, I chose Sqlite as the data storage.
Last week, I was very busy. I had not any time to track the news of Android. Today, I finally found some spare time to read the news about Android. I found the new HTC Android phone, Legend, is very impressive. I watch the hands-on video from Engadet. That is so greate new Sense UI and Android 2.1!!!! The most important feature is mult-touches!!!!
I went to Harvey Norman tonight. I saw an iRiver eBook Reader. This is my first times to see the real product. It looks very tiny. The screen is too small for me. Moreover, it costs $395(if I remember correctly). That is too expensive. Anyway it looks very cool, it got a white skin!!!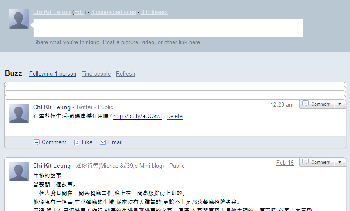 I tried the new service from Google, Buzz. That is very very similar with Twitter! You can follow other people and others people follow you. But it can get from other sites, such as Blogger,Picasa, Google Reader, even you can connect to Twitter, getting your tweets to Buzz!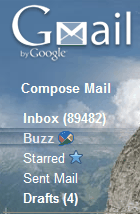 Another great feature is Buzz completely integrated with Gmail. That such as another menu item under your Gmail menu.
Well, so far, I am using twitter and set my Buzz connected to Twitter. So, my Buzz is only a mirror of my twitter at this moment.
WordPress 2.9.2 is released. This seems to be a minior update. That is only related trashing a post. In the older version, some untrusted users can delete other post, please their release note.