That is a bit hard to write a mp3 player in C#. I think you may need to find third party mp3 decoder dll. But if you only want to play to a wav file, that is very easy. .Net libraries already have a control class for you.

Code
All you need to put the file name into the constructor
Code
| | |
| --- | --- |
| | SoundPlayer player = new SoundPlayer(FileName); |
Then you can play and stop the file by these methods:
Code
| | |
| --- | --- |
| | player.Play(); |
| | player.Stop(); |
This afternoon, I wrote an example project for this. Moreover, this project is implemented in WPF rather than normal Windows Forms, because I wish to practice my WPF skills.
Download the example project, please click here.
You can jump to a new window by changing the content view.

Code
| | |
| --- | --- |
| | setContentView(R.layout.second); |
But the type of Activity between two views must be same. In my case, I need to switch to a List view(Activity) from a normal window. I can't do by switching content views. The only way to do that is start a sub-activity, just like the following:
Code
| | |
| --- | --- |
| | Intent intent = new Intent((Context)this, NewWindow.class); |
| | startActivityForResult(intent, 0); |
Yes, then it will jump to a new window, after the action completes, my code will call "finish();" from the sub-activity. Then it will jump back to the main window.
I went to Lamington National Park. I took some video. That sounds my camorder works much better in day time. The image is very sharp!
There is a big IT Gadgets event held in Las Vegas not long ago. That is the International Consumer Electronics Show(CES). I think that is a good time for the companies releasing their new phones. HTC released their new phone,HTC Smart, in there. This times is not Windows Mobile, and not Android. This is a Qualcomm BREW platform phone. That is quiet surprise. Now, HTC has phones on three platforms. What is their plan now? After Google released their own phone manufactured by HTC. I thought HTC will be close with Google and concentrate on Android platform. But now, new phone released on an OS.
Related Links:
HTC Smart Homepage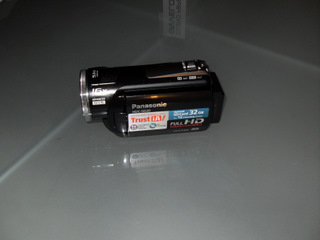 During last year Christmas Holidays, I brought myself a new toy, Panasonic HDC-SD20. This is a Full-HD SD camorder. That is around AUD$700. Not Expensive. But it is quite powerful. It got 16x optical zoom and optical image stabilizer. Moreover, it got 5.1 channel MIC. Let's see the quality of my new toy, this is 2010 New Year Firework in Brisbane:
There is a weakness. The software comes with the package is HD Writer. It has the basic video editing functions, such as adding title and transition. I can't find it to some more advance stuff, such as lightings. Well, that comes with the packages, I did not ask for much functions. I looked around some "professional" video software. The first software I tried is Corel Video Studio. That got very nice inteface, and a lot of friends recommended it. But it seems to be not support AVCHD, which is the format my cam using. Then I found Pinnacle HD Studio Ultimate. It supports this format and the interface is nice. There are a lot of built-in special effects!