The number of posts per pages in Wordpress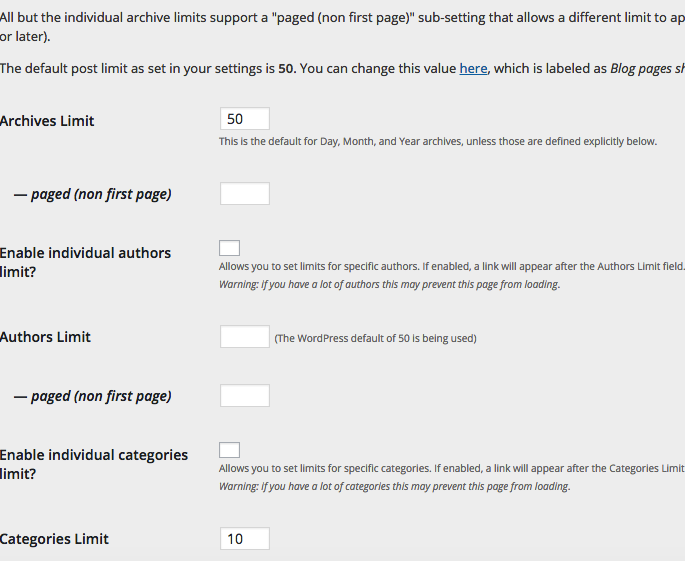 No doubts, you can modify the wordpress functions library to control the number of posts in archive page and category page. That may be hard for you. There is a plug-in to do that. This is Custom Post Limit. Although the plug-in has not been updated for more two years, I tested that still works with the latest version of Wordpress. Moreover, you just need to fill in the number of posts per page you want in the form. Then that will work!
Trackback address for this post
Trackback URL (right click and copy shortcut/link location)
Feedback awaiting moderation
This post has 4008 feedbacks awaiting moderation...