My New Toy - Panasonic HDC-SD20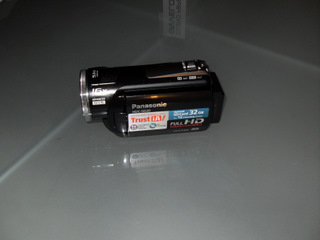 During last year Christmas Holidays, I brought myself a new toy, Panasonic HDC-SD20. This is a Full-HD SD camorder. That is around AUD$700. Not Expensive. But it is quite powerful. It got 16x optical zoom and optical image stabilizer. Moreover, it got 5.1 channel MIC. Let's see the quality of my new toy, this is 2010 New Year Firework in Brisbane:
There is a weakness. The software comes with the package is HD Writer. It has the basic video editing functions, such as adding title and transition. I can't find it to some more advance stuff, such as lightings. Well, that comes with the packages, I did not ask for much functions. I looked around some "professional" video software. The first software I tried is Corel Video Studio. That got very nice inteface, and a lot of friends recommended it. But it seems to be not support AVCHD, which is the format my cam using. Then I found Pinnacle HD Studio Ultimate. It supports this format and the interface is nice. There are a lot of built-in special effects!
Trackback address for this post
Trackback URL (right click and copy shortcut/link location)
No feedback yet