Category: "Software Engineer"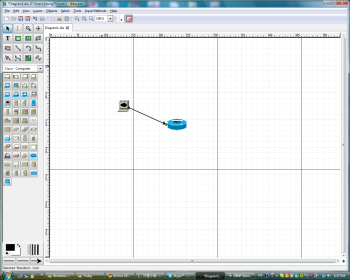 I am trying to find an open source alternative of Visio. Previously, I used ArgoUML. That is very useful tool, but that is UML only. I cannot use it to draw system diagrams. I found Dia can use this kind of job. Moreover, it got a Linux and Windows version too.
I am looking an installer creator for long time. I found Nullsoft Installer, that is free and opensource. I have tried wix installer before, that is too complex to use. Although nullsoft has not a GUI as well, there are a number of scripts and a number of plug-ins provided. I have built some installers without any toubles. However, please run as Administrator in Windows Vista, unless you will get an "Can't open output file" error!
Download at:
http://nsis.sourceforge.net/Download
In my programmer life, sometimes, I trap in my own logic hole. I found out the best way to write your logic and problem. In this way, you can look into the problem in another way during your writing. Or you can talk to a third person. Using another brain, looking into the problem in a different way!
I love software prototype. Firstly, it can verify whether requirements can be implemented. Moreover, it can identify the most risky part of the systems and the programmers can acquire the skills raidly. For my personal projects, I was not sure whether .Net can searialize a List which contains a number of serialiable objects. So, I wrote a prototype which serialized a List which contains three serialiable objects into a 'test.dat'. Then that works. After that, I can write my little diary application.