Category: "News"
I found the project of this month. That is quite interesting. That calls eyeOS which is a cloud OS. Actually, that is a web application to provide OS functions like Office and Calendar. Moreover, I have used Windows4All. I found eyeOS is simpler than Windows4All which needs SliverLight. eyeOS is using Ajax and PHP.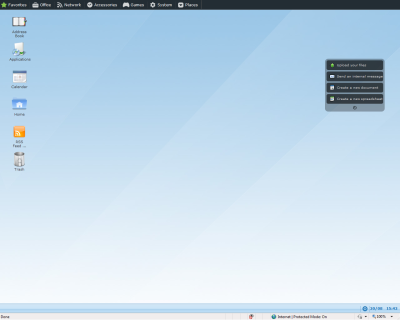 The screen looks like Gnome and very clear.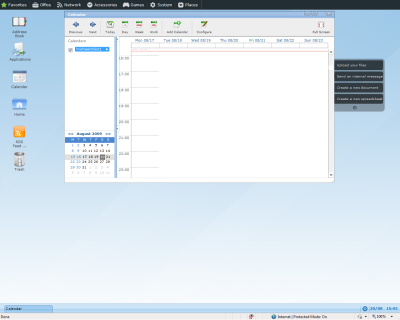 The calendar in the syste,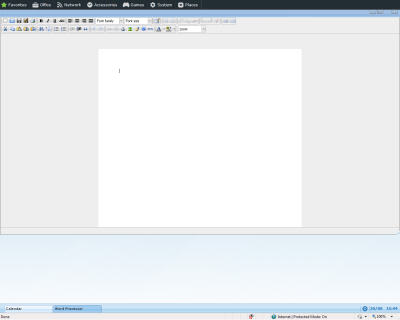 eyeOffice supports Word Doc and Open Office file format.
Lastly, you can get a free account to use eyeOS on eyeos.info.
Read more:
http://sourceforge.net/community/potm-200908/
http://www.eyeos.org
In their Blog, there is a news about new three tools for websites. Firstly, web elements is to provide some Google Gadgets, such as news, chat and Calendar. Secondly, Page Speed to profiling the speed of your website. Lastly, that is a website contains tips for webmasters about using Google's services.
Yesterday, I got my Windows 7 VM working. It took a number of minutes to boot up. That looks a improved version of Windows Vista.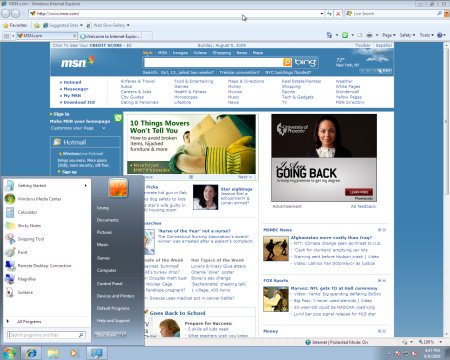 That is very similar with Windows Vista. The major change is on quick launcher, the icons in there is larger.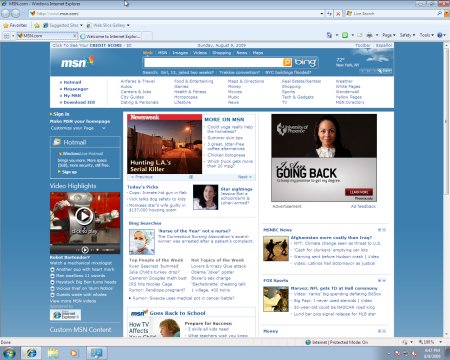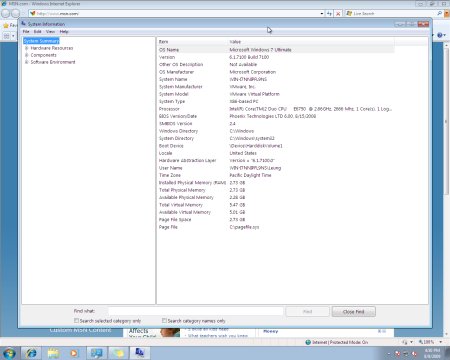 This is the specifications of my VM.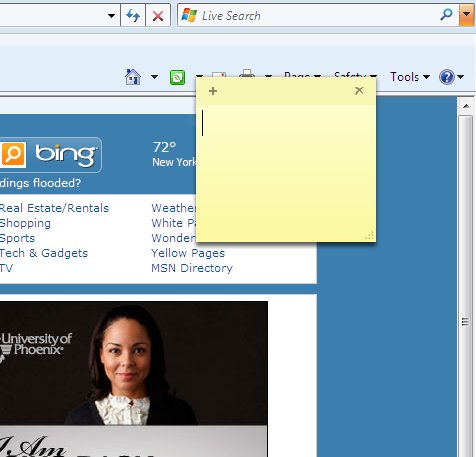 The most impressive feature is the Stricky Notes which is very useful. It can help me to remember the important task!