Category: "News"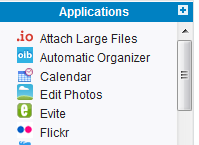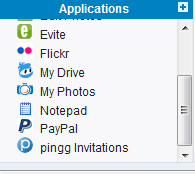 I found the applications bar in my Yahoo! Mail is changed. Some applications are added:
- Attach Large Files, previously it used ZumoDrive for sending large file. Now, they changed provider to drop.io. The old application from Zumo Drive changed its name to "My Drive".
- Add an Automatic Organizer, it can automatic categorize your emails into folders.
- A new application for Flickr is added.
- Two electronic invitation applications, Evite and Pnigg Invitations, are added.
Finally, we have the apps of Facebook in Android. I have used it for a day.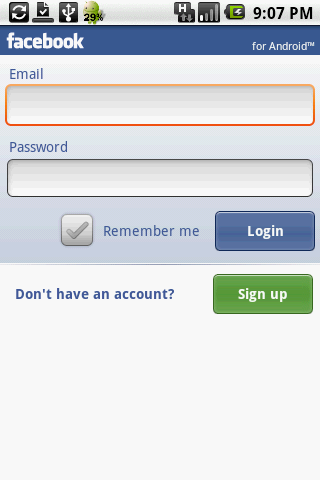 That seems very similar with iPhone version website even I found a bit smooth on webpage than the apps.
HTC has announced their new Android Phone, Tattoo(According to the photo HTC released, three colors, Black, White and Purple will be available to choose). That is very similar specifications with HTC Magic, 528 Mhz CPU, 3.2 megapixel color camera , 512 MB ROM. The major difficult is the screen size is 2.8 inch, Magic has 3.2 inch. Moreover, the RAM is a bit less, 256MB. So Tattoo is targeted as lower end market. But there are some improvements than HTC Magic, it has Sense UI and 3.5mm headphone jack. Lastly, there is an interesting change. The trackball is replaced by 4-Way navigation control. I love the trackball of my HTC Magic. It make the navigation much much easier!
Tattoo will be released in Europe arond beginning of October.
Reference Link:
HTC Press Release
I read the review from Cnet Australia. It arrived in Australia with Optus. It has a wounderful screen, AMOLED! Moreover, 8GB internal storage, you can install a ton of apps. Lastly, it has a camera with FLASH! As a HTC Magic user, those are reasons I will be jealous!
There is an offical announcement from Google about Android. In version 1.6, we had a makeover for Android Market. They has a new skin for Android Market in 1.6. Moreover, they allow developers to put screenshots, promotional icons and descriptions in the market. In addition, the new version supports four new sub-categories for applications: sports, health, themes, and comics. Lastly, Italy is added in the list of paid apps sellers.
Read More:
Android Developer Blog